Are you a fur parent? Or planning to bring home a new puppy? 
While raising them is incredibly rewarding, there are also some duties and obligations. And one of those is getting dog accessories to make their lives more convenient and enjoyable.
So, whether you're buying these for your adorable little nugget or looking for a fun gift for a dog lover, here are some of the most aww-inspiring accessories for our furry best friends. Have a look!
Accessories for Your Pet Care Kit This 2023 (Our 7 Top Picks)
1. Pet Bed and Toys
Everyone loves to have a space to sleep and relax; dogs are no different, especially puppies. Therefore, a pet bed should be one of your priorities and set up if you're bringing them home for the first time.
Put a bed, a couple of safe toys, and an old t-shirt of yours inside their bed and introduce it to them. Allow them to sniff around and put them inside. Remember, your goal is to make them know it's their safe place. 
Regarding safe toys, pet research suggests that their vital accessories help regulate the dog's chewing habits, health, activity, and destructive behavior. These toys benefit dogs with separation anxiety as they can play with them when you're not home.
2. Car Seat Pet Protector
A dog seat cover is one of the most underrated pet accessories you can purchase for your dogs (and your car too)! It'll protect your car seats from excess dog hair and muddy pawprints. It will also provide the protection and comfort your dog needs.
A car seat protector could ensure no mess gets stuck in your car from an occasional accident, sand and mud, or a sharp toenail. You can also opt for one that's waterproof, durable, covers the full backseat, has a non-slip backing and easy seat belt access.
If you love to take your dog on long drives or shopping, you can also consider buying a pet ramp. It is essential for any compromised dogs if they have difficulty jumping onto things like they used to or appear comfortable (restless, yelping, or panting) once the jump is complete.
3. Pet First Aid Kit
Emergencies and accidents involving your dog can happen anytime, even if you don't want to. So, it pays to meet any eventuality. You can buy a ready-made pet first aid kit or create one yourself.
Either way, it should have the following items, at a minimum: bandages, adhesive tape, sterile gauze pads, cotton balls, tweezers, emergency pet first aid book, gloves, hydrogen peroxide, antiseptic wipes, antibiotic ointment, digital thermometer, optionally a muzzle.
Additional valuable contents for a dog first aid kit include an instant heat pack and ice pack, burn gel, syringes, dog booties for a paw injury, and an antihistamine medication prescribed by the vet.
4. Tactical Collar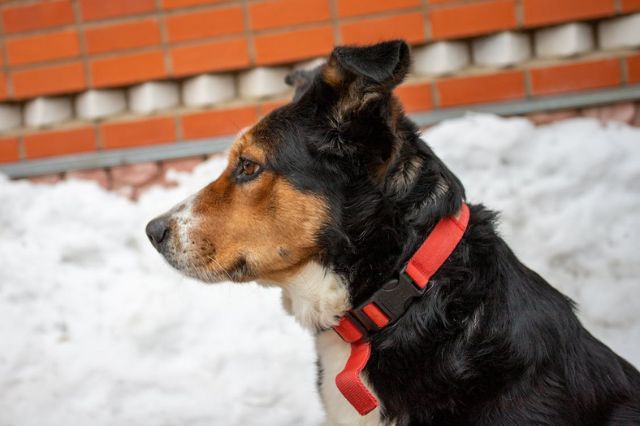 With a high-quality collar, you can ensure durability, comfort, and less irritation for your canine throughout their life. And what better way to see your furry best friend unleash their full potential than investing in a tactical collar?
This type of dog collar is becoming increasingly popular among dog owners because it offers maximum durability and control. It is designed to give extra support and control in extreme conditions. It is also made with heavy-duty materials, like genuine leather or nylon webbing, to withstand harsh environments.
Additionally, these collars offer better maneuverability for the handler to ensure the dog's safety, a padded interior to ensure the dog's comfort, and reflective stitching for visibility even in low-light conditions. 
So, if you don't compromise on the quality of the dog collar, invest in a tactical one.
5. Nail Clipper
Regularly trimming your dog's nails is essential, not just for aesthetics. Doing so avoids pain or triggering irreversible damage as a long nail puts force on the leg structure and the foot when it hits the ground.
Therefore, investing in a good nail clipper is beneficial. Buy one with an open clipping part, not a guillotine or closed circle type. A good nail trimmer makes it easy to hold and cuts nails efficiently.
It's also good to have a styptic powder if you fear cutting your dog quickly, where the nerve endings and blood vessels are located. But you can avoid cutting the "quick" by cutting the nail a bit at a time.
6. Stain and Odor Remover
Your house and dog's bed need regular disinfecting and cleaning because germs and bacteria lead to infections.
Using a good stain and odor eliminator for dogs is your best bet. They don't only remove the bacteria and infective agents, but they also eliminate the not-so-pleasant smell emanating from your pet's coat or piss.
Some stain and odor remover comes in a spray bottle. So, it's handy and helpful, especially for dogs with thicker hair and a typical foul smell. This product attacks the stink instantly.
You can also ask for a recommendation from your veterinarian or a local pet store to find an easy-to-use or effective odor remover that's safe to use around your dog.
When you have a senior dog or a puppy, you may want to buy diapers, enzyme-based odor removers, and pee pads. 
7. Ear Cleaner
Ear infections in dogs are common. If left untreated, they can spread to the inner ear and put your canine at risk for eye issues, facial paralysis, or deafness. 
Veterinarians claim that the ear canal is a damp, deep, and dark environment that doesn't get plenty of air. It's also a medium for fungi and bacteria to flourish. However, you can prevent this by regularly using a reliable dog ear cleaner.
Ear cleaners are beneficial for dog breeds particularly prone to ear infections. This includes those with floppy ears (i.e., Cocker Spaniels), those that spend a lot of time swimming (Labradors and Golden Retrievers), and those with thick or lengthy hair (Poodles).
Takeaways
Regardless of your dog breed, we know you love them. 
So, show your love by providing them with these accessories for your pet care kit. They'll continue growing healthy and happy dogs, which is what we all want in our furry family members anyway. 
These fur parent essentials may not be glamorous. Still, they're undoubtedly go-to accessories to protect your four-legged friend.