Property conveyancing is a critical process that involves the legal transfer of property ownership from the seller to the buyer. It is an essential step in any property transaction, whether you are buying or selling a residential or commercial property. However, conveyancing can be complex and intricate, susceptible to various pitfalls that could lead to delays, legal issues, and financial losses. This article will explore some common pitfalls in property conveyancing and provide valuable tips on avoiding them.
Inadequate Research and Due Diligence
One of the most significant pitfalls in property conveyancing is inadequate research and due diligence. According to seasoned providers of conveyancing in Brisbane, failing to conduct thorough investigations into the property's history, title, zoning regulations, and potential encumbrances can lead to costly surprises down the line. To avoid this pitfall, ensure you or your conveyancer conducts a comprehensive property search and title check to uncover any hidden issues or restrictions that may impact the property's value or future use.
Choosing an Inexperienced Conveyancer or Solicitor
Selecting an inexperienced or unqualified conveyancer can lead to mistakes and delays in the conveyancing process. Working with a reputable and experienced conveyancer or solicitor with a track record of successful property transactions is essential. Research their credentials, reviews, and past clients' testimonials to ensure you make the right choice. A skilled professional can navigate the complexities of conveyancing efficiently and guide the process.
Ignoring the Importance of Property Surveys
Neglecting to conduct a property survey is a significant pitfall that can result in costly surprises after the purchase. A thorough survey can identify structural issues, drainage problems, or boundary disputes that may not be apparent during a visual inspection. Investing in a property survey can save you from potential future expenses and legal disputes. When buying a property, it is essential to ensure that all necessary planning and building regulations have been followed. Overlooking these regulations can result in costly rectifications or even render the property unsuitable for its intended use. 
Buyers should check for planning permissions, building regulation compliance, and any necessary permits before completing the transaction. They should also research and consider any future development plans where the property is located. Changes in the neighborhood, such as new construction projects or infrastructure developments, can impact the property's value and living conditions. Sellers should also be transparent about any known development plans affecting the property's desirability.
Misunderstanding the Terms and Conditions
Not fully understanding the terms and conditions of the sale contract can lead to misunderstandings and disputes between the buyer and seller. Before signing any contracts, carefully review all the terms, conditions, and clauses involved in the transaction. Seek legal advice to fully comprehend your rights and obligations as a buyer or seller.
Not Having a Financial Plan
Poor financial planning is another common pitfall in property conveyancing. Buyers must clearly understand their budget and be aware of all the associated costs, including stamp duty, legal fees, and any additional expenses. Sellers should also plan for potential capital gains tax and agent fees. A comprehensive financial plan will help avoid financial strain and unexpected costs during the conveyancing process. Incorporate a contingency fund into your financial plan to account for any unforeseen expenses during the property conveyancing process, providing you with peace of mind and financial security throughout the transaction.
Rushing the Conveyancing Process
Conveyancing requires careful attention to detail and should not be rushed. While wanting to complete the transaction quickly is natural, cutting corners can lead to errors and oversights. Allow sufficient time for all necessary searches, investigations, and paperwork to be completed thoroughly. Rushing the conveyancing process can result in mistakes that could have long-term implications. Property conveyancing can be a time-consuming process, and delays are not uncommon. Underestimating the timeframe required for the entire transaction can lead to frustration and unnecessary stress. Be prepared for potential delays and have contingency plans to ensure smooth conveyancing.
Failure to Disclose Relevant Information
Sellers are legally obligated to disclose all relevant information about the property to the buyer. Failure to disclose material facts, such as structural issues, past renovations, or ongoing disputes, can lead to legal disputes and potential financial losses. To avoid legal complications, sellers must be transparent and honest throughout the conveyancing process. Buyers should also be proactive in asking relevant questions and conducting thorough inspections to ensure they comprehensively understand the property's condition and potential risks before finalizing the transaction.
How to Avoid These Pitfalls
Engage an Experienced Conveyancer or Solicitor: Choose a qualified and experienced professional to handle your conveyancing process. Their expertise and attention to detail can help avoid many potential pitfalls.
Conduct Thorough Due Diligence: Research the property thoroughly and conduct all necessary searches and surveys to identify any issues or risks. Keep yourself updated on the progress of the conveyancing process and communicate regularly with your conveyancer or solicitor.
Read and Understand Contracts: Carefully read and understand all contracts and legal documents involved in the transaction. Seek legal advice if needed to ensure you are fully informed. If you are the seller, be honest and transparent about the property's condition and history. If you are the buyer, ask the right questions and request full disclosure.
Plan Your Finances: Have a clear financial plan, including a budget for all associated costs. Avoid overspending or committing to a property beyond your means.
Consider Future Implications: Consider the long-term implications of the property purchase or sale, including potential development plans. Be proactive in addressing any issues or concerns during the conveyancing process. Promptly seek resolutions to avoid complications.
Seek Legal Advice: If you are unsure about any aspect of the conveyancing process, don't hesitate to seek legal advice. An experienced property lawyer can provide valuable insights and guidance. Allow sufficient time to complete the conveyancing process accurately. Rushing can lead to mistakes and oversights.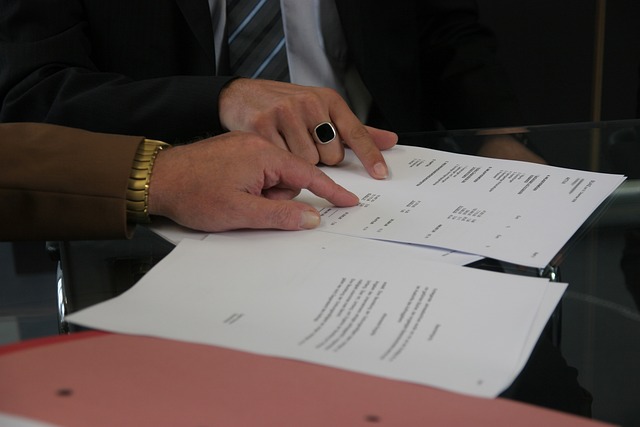 Property conveyancing is a crucial process that requires careful attention to detail and thorough research. By being aware of the common pitfalls and following the tips in this article, you can confidently navigate the conveyancing process. Engage an experienced conveyancer or solicitor, conduct due diligence, read and understand contracts, plan your finances, and be transparent. By avoiding these common pitfalls and staying proactive throughout the process, you can ensure a successful and smooth property conveyancing experience, whether buying or selling a property.