The resolution of inheritance disputes can be emotionally taxing. Whether it's a disagreement over how possessions should be shared out or fighting for what you're due from the will of someone important, inheritance matters can bring tensions that are not easily sorted out. But there are ways you can take steps towards resolving them without resorting to costly litigation – tips that we will explore in this blog post. Keep reading to find out how mediation, negotiation, or other forms of alternative dispute resolution could help if you're trying to settle an inheritance-related problem with relatives.
Legal Counsel and Advice
Legal matters can be daunting and complex, especially when dealing with the delicate areas of estate and family law. Fortunately, some lawyers specialize in these fields to offer expert legal counsel and advice. Enlisting the help of such lawyers can provide peace of mind and assurance, allowing individuals to navigate such matters with greater ease and confidence. These laws differ from state to state so the help with contesting a will in Florida might be different than what you need to do in California. Just make sure to check with a local lawyer near you who understands the laws in your state.
Navigating Inheritance Disputes
Family dynamics can significantly complicate inheritance disputes. Emotions often run high, and past conflicts or perceived inequities may resurface during negotiations. If not managed carefully, these disputes could lead to long-term strain on family relationships. It's essential to approach these discussions with empathy and patience, understanding that everyone involved may be experiencing their unique grief or stress related to the inheritance. You might consider involving a neutral third-party mediator who can help facilitate productive discussions while diffusing tension. Remember, however, that the goal of settling inheritance disputes isn't just about distributing property or wealth. It's also about maintaining family harmony during this challenging time.
Understanding the Importance of Communication
An open and honest communication line is key to resolving inheritance disputes amicably. Fostering a platform for dialogue allows all parties involved to express their thoughts, feelings, and concerns about the inheritance. This transparency can lead to mutual understanding, compromise, and eventually, resolution. Remember, communication isn't just about speaking; it also involves active listening. 
Each family member must feel heard and validated, even if their views differ from the rest. Addressing misconceptions and miscommunications early on can prevent these issues from escalating and derailing the negotiation process. Thus, maintaining open dialogue can simplify an otherwise complex process and keep familial relationships intact.
Seeking Professional Mediation
In situations where emotions run high and cloud judgment, seeking professional mediation can be a beneficial step toward resolution. A professional mediator serves as a neutral third party who does not take sides but facilitates constructive dialogue between disputing parties. Their primary role is to guide the conversation, ensuring that everyone has a chance to speak and be heard. 
They also help clarify points of contention and explore possible solutions. This can foster mutual understanding and assist in reaching a compromise that all parties can accept. Mediators are highly skilled in dispute resolution and are often able to propose solutions that might not have been considered previously. 
Remember, the purpose of mediation isn't to dictate the outcome, but rather to provide a structured, respectful environment for dialogue. This method can not only save on legal costs but can also prevent damage to familial relationships, making it a viable option for many families embroiled in inheritance disputes.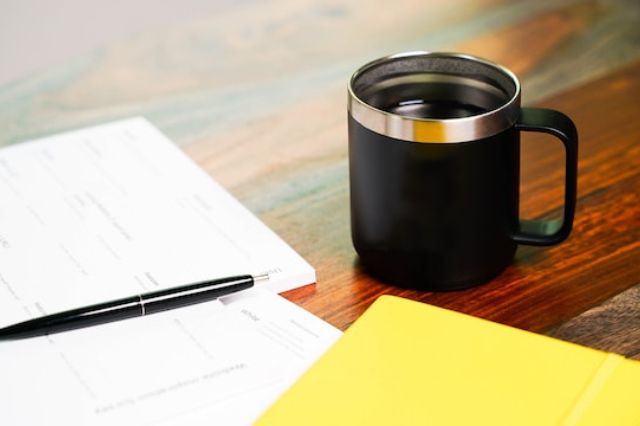 Reviewing the Will and Legal Documents
An essential first step in resolving inheritance disputes is carefully reviewing the will and any related legal documents. These papers hold the deceased's final wishes and guide the distribution of their assets. Make sure to obtain a copy of these documents and review them thoroughly. Look out for any areas of ambiguity or vagueness that might cause disputes.
If some parts of the will are unclear, it may be necessary to seek legal interpretation. A lawyer experienced in estate and inheritance law can provide valuable insight and help clarify any confusing aspects. They can also help you understand if the will was properly executed, complies with state laws, and is thus legally binding. 
Remember that any changes or updates to the will must have been made while the testator was of sound mind and free from undue influence. If you suspect this wasn't the case, legal avenues exist to challenge the will.
Considering All Perspectives
Amid inheritance disputes, emotions can run high, and it becomes all too easy to lose sight of the bigger picture. It's crucial to remember that empathy and understanding play a vital role in resolving such conflicts. Every member involved in the dispute may have their perspectives and feelings about the situation, influenced by personal relationships, past experiences, and individual expectations. 
Taking the time to consider these perspectives and to empathize with each relative's viewpoint can make a significant difference in the resolution process. This is not only about understanding their legal standing, but it's also about acknowledging their emotional investment in the situation. By doing so, you can create an environment where everyone feels heard and respected, which can diffuse tensions and facilitate more productive discussions. 
Showing understanding can also open up opportunities for compromise — a pivotal aspect of conflict resolution. A compromise doesn't mean surrendering your interests, but rather finding a balanced solution that satisfies all parties to a reasonable extent. By considering all perspectives and demonstrating empathy and understanding, you can help steer the dispute toward a more peaceful and mutually agreeable resolution.
Exploring Out-of-Court Solutions
Inheritance disputes do not always have to lead to a courtroom. Alternative dispute resolution (ADR) methods such as mediation, arbitration, and negotiation can often be more advantageous, cost-effective, and less stressful than traditional litigation. 
Mediation, as discussed earlier, involves a neutral third party who facilitates discussions and helps the disputing parties reach a mutually acceptable resolution. This method gives parties more control over the outcome and offers greater flexibility in terms of solutions.
Contrarily, arbitration is a little more official. An arbitrator or a panel of arbitrators listens to the arguments of both sides and makes a decision, which can be either binding or non-binding, depending on the agreement between the parties. Arbitration can be a quicker and less costly alternative to court proceedings, although it doesn't offer as much control over the final decision as mediation.
Negotiation is the simplest form of ADR, where disputing parties reach an agreement through direct discussions. This method can be done privately or with the help of legal counsel, and it allows for a great deal of flexibility.
In conclusion, the inheritance dispute resolution process is complex and emotionally charged. While court proceedings may be necessary in some cases, these tips can help you navigate the process with greater ease and clarity. Taking the time to understand the legalities involved, staying open-minded and empathetic toward all perspectives, and exploring out-of-court solutions are key steps toward finding a peaceful resolution that works for all.