Recruiting is not just about finding candidates to fill open positions. It's about finding the RIGHT candidates who can bring value and contribute to the growth of an organization. To be a good recruiter, it takes more than just posting job ads and conducting interviews. It requires a set of skills and qualities that make you stand out from others in the field. In this blog post, we'll explore what it takes to become a successful recruiter by discussing the essential qualities, skills, and strategies for candidate sourcing, keeping them interested, and closing deals while also highlighting why follow-up is critical in this process. So let's dive in!
The qualities of a good recruiter
To become a good recruiter, you need to have several qualities that help you stand out in this field. Firstly, a great recruiter should be an excellent communicator who can convey ideas and provide feedback efficiently. They must know how to listen actively and ask the right questions while conducting interviews.
Secondly, recruiters need to possess excellent time management skills as this job demands handling multiple tasks simultaneously. From screening resumes to conducting phone interviews or attending events for networking purposes, recruiters must manage their time effectively.
Thirdly, successful recruiters also require interpersonal skills that enable them to build relationships with candidates and clients alike. Empathy is key here: if a recruiter can understand what motivates candidates professionally and personally, they will find it easier to match them with suitable roles.
Fourthly, recruiters should be competitive by nature but not at the expense of teamwork since recruitment firms work collectively towards meeting targets. Being curious about market trends or industry developments is essential for any successful recruiter as well as having a proactive attitude toward learning new things!
The skills a good recruiter needs
Being a good recruiter takes more than just people skills and the ability to network. It requires a combination of hard and soft skills that can help you identify, attract, and retain top talent.
One essential skill for recruiters is communication. This means being able to communicate effectively with candidates, hiring managers, and other stakeholders involved in the recruitment process. A recruiter should be able to listen actively, ask probing questions, and provide feedback when necessary.
Another important skill is time management. Recruiters must juggle multiple tasks at once while still meeting deadlines. They need to be organized enough to prioritize their workloads effectively without sacrificing quality.
Recruiters also need to have attention to detail since they're responsible for reviewing resumes, job applications, reference checks, or background information thoroughly before making any decisions.
In addition, recruiters should be tech-savvy enough because most of today's recruitment processes involve digital platforms such as social media networks (LinkedIn) or applicant tracking systems (ATS). The guys behind Moore eSSentials recruiter training note that you can acquire these skills by finding a program that suits your needs. Last but not least important are interpersonal skills which include empathy – understanding what motivates an individual candidate – negotiation techniques when discussing salary packages or benefits; cultural sensitivity when dealing with diverse candidates from different backgrounds; client relationship management where building trust with clients will ensure long-term business relationships.
All these skills combined make up what it takes to become an excellent recruiter who can deliver exceptional service consistently!
How to find the best candidates
When it comes to recruiting, finding the best candidates is crucial. So how does one go about it?
Firstly, you need to have a clear idea of what you're looking for in a candidate. Determine the job requirements and create a job description that accurately reflects them. This will help attract candidates who are genuinely interested and qualified for the role.
Next, use various platforms to advertise your job opening. Social media can be an effective tool if used correctly. Post about your opening on LinkedIn or Twitter and encourage your connections to share it with their networks as well.
Another way to find good candidates is through referrals from current employees or trusted sources within your industry. These individuals may know someone who would be perfect for the role.
It's also important to actively reach out to potential candidates rather than just waiting for them to apply. Use tools like LinkedIn Recruiter or attend networking events where you can meet people face-to-face.
During the screening process, make sure you ask questions that reveal not only skills but also cultural fit within your organization. This will help ensure that the candidate will thrive in their new role and contribute positively towards company culture overall.
How to keep candidates interested
One of the biggest challenges in recruiting is keeping candidates interested throughout the hiring process. You don't want to lose top talent due to a lack of engagement or communication. Here are some tips on how to keep candidates interested:
First and foremost, be responsive. Candidates appreciate timely feedback and updates on their application status. Whether it's through email or phone, make sure you respond promptly.
Secondly, provide transparency about the job role and company culture. Share information about what makes your company unique and why working for your organization is a great opportunity.
Another way to keep candidates engaged is by involving them in the process as much as possible. This could include inviting them to meet with team members or participate in informational sessions.
Additionally, offer personalized attention when appropriate. For instance, if a candidate expresses an interest in a particular aspect of your organization, take note of it and follow up with relevant information.
Always treat candidates with respect and professionalism – even if they end up not being selected for the position they applied for. Leaving a positive impression can lead to future referrals or opportunities down the road!
How to close the deal
Closing the deal is perhaps one of the most critical aspects of recruiting. A good recruiter must have strong persuasion skills to convince candidates to accept a job offer. Here are some tips on how to close the deal successfully:
Firstly, it is essential to understand what motivates your candidate. Is it money, job security, personal growth, or a combination? Once you know their motivations, tailor your approach accordingly.
Next, highlight the benefits and opportunities that come with accepting the position. Be specific about salary details and employee benefits such as insurance plans or retirement packages.
It's also crucial to address any concerns or objections they may have at this point in time. Listen actively and validate their feelings before addressing them professionally.
Another effective technique is creating scarcity by mentioning that other qualified candidates are vying for this job opportunity as well.
Try closing with an assumptive question like "When can you start?" Or "Would you like me to send over the necessary paperwork?"
Closing deals takes finesse and careful attention to detail but mastering these techniques will help make you an excellent recruiter!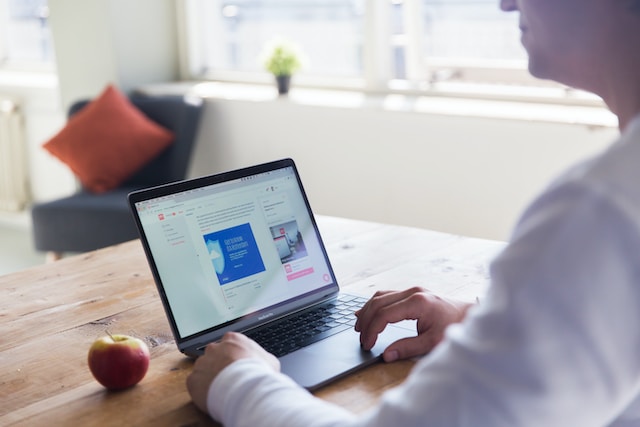 Becoming a good recruiter takes time and effort, but it is an achievable goal for anyone who possesses the qualities and skills required. A good recruiter must be able to communicate effectively with both clients and candidates, have excellent organizational skills, be knowledgeable about their industry, and possess the ability to close deals.
Finding the best candidates requires creativity and innovation in sourcing strategies. Keeping them interested involves building strong relationships throughout the hiring process. And closing the deal means being aware of what motivates each candidate individually.
Follow-up is critical for success as a recruiter. Following up shows that you value your relationship with each candidate, which can lead to referrals down the line.
Becoming a successful recruiter requires dedication, hard work, and patience. But by focusing on developing these important qualities and skills mentioned above – communication skills, organization skills, and Industry knowledge- you'll be well on your way to achieving your goals as a top-performing recruiting professional!