Are you wondering how peptides can benefit your health? Peptides are rapidly becoming a popular choice for enhancing overall wellness. They've been used in the medical community to manage certain chronic illnesses, improve immunity, and even speed up the healing process of wounds or injuries. So what exactly is a peptide and how can it benefit your wellbeing?
In this blog post, we'll explore the various ways that peptides positively impact different aspects of health so that you can make an informed decision for yourself!
Hormone Stimulation
Many people are looking for ways to boost their overall health and wellness, and hormone stimulation is one way to achieve this. For instance, CJC 1295 is a synthetic peptide that has been shown to stimulate the production of growth hormone in the body. This can lead to a range of benefits, including increased muscle mass, improved mood, and better sleep quality.
While hormone stimulation is not a magic bullet, it is definitely worth exploring for those who are looking to optimize their health and well-being. With the right approach and guidance from a qualified healthcare professional, hormone stimulation can be a safe and effective way to achieve your health goals.
Accelerated Healing
When suffering an injury, everyone wants to bounce back as quickly as possible. Luckily, there are certain peptides that can speed up the healing process. These miraculous molecules are like little messengers that tell your body to get to work repairing the damage. They can promote the growth of new tissue and blood vessels, which can help wounds close up faster.
Besides helping you recover from injuries, peptides can also be beneficial for people with chronic wounds or conditions that slow down healing. If you're looking for a natural way to accelerate your healing, peptides may be just the ticket!
Improved Metabolic Function
The field of health and fitness is constantly evolving, with new advancements and breakthroughs being made every day. Recent studies indicate that peptides can have a positive impact on metabolic function, leading to improved weight management and overall health.
These small chains of amino acids can help you burn more calories and boost your energy levels. This can lead to increased motivation to exercise and make healthier food choices, resulting in long-term health benefits. Having a healthy metabolism is crucial for maintaining a healthy body weight and avoiding chronic conditions such as diabetes and heart disease.
Anti-Aging Benefits
It's the eternal quest for many of us: finding that elusive Fountain of Youth. While there's no magic solution to stop the aging process, science has made strides in finding ways to keep our skin looking youthful and healthy.
Enter peptides, which have been found to have potent anti-aging properties. These tiny chains of amino acids work at the cellular level to reduce the appearance of wrinkles and improve skin elasticity. Who doesn't want that? For those of us looking to ward off the signs of aging, incorporating peptides into our skincare routine might be a viable solution.
Bone Health
Our bones are the backbone of our physical health: they offer us structure, support, and mobility. Unfortunately, as we age, our bones begin to lose mass and strength, making them more prone to fractures and breaks. In this case, peptides like collagen can come in handy. Collagen is a protein that makes up a large part of our bones, and taking collagen supplements can prevent bone loss and even strengthen bones.
Research has shown that collagen peptides can increase bone mineral density, making them an effective way to reduce the risk of osteoporosis. So, if you want to keep your bones healthy and strong, incorporating collagen peptides into your diet is a great place to start.
Mental Health Benefits
In today's fast-paced and often stressful world, it's no secret that many people struggle with mental health issues such as anxiety and depression. But what if there was a natural way to improve our mood and cognitive function?
If you aim to improve your mood and overall mental well-being, consider adding peptides like Selank or Semax to your daily routine. These substances have been shown to regulate neurotransmitters in the brain, leading to reduced anxiety and improved cognitive function.
Muscle Growth and Recovery
If you're looking to take your fitness game to the next level, peptides may be worth considering. These compounds have been found to have a positive impact on muscle growth and recovery, allowing you to bounce back faster after a grueling workout. But that's not all! Some studies suggest that peptides can even enhance your endurance, meaning you can push yourself harder and longer during your sweat sessions. Get ready to see some serious gains — it may be time to add peptides to your fitness regimen.
Gut Health
Peptides have emerged as a promising solution in promoting a healthy gut. They have been shown to positively impact the microbiome, the community of microorganisms living in the gut. Peptides are there to stimulate the growth of beneficial bacteria while reducing inflammation in the digestive tract.
Inflammation can cause a range of health problems, including digestive issues, autoimmune disorders, and even cancer. If you choose to incorporate peptides into your diet, you can support your gut health and potentially prevent these health problems.
Better Sleep Quality
We all know that getting a good night's sleep is critical for our overall health and well-being. Yet, even with the best intentions, many of us struggle to get the quality of sleep we need. The solution? Peptides!
These tiny molecules have been shown to regulate sleep patterns and improve the overall quality of sleep. By targeting specific pathways in the brain, peptides can help us fall asleep faster, stay asleep longer, and wake up feeling refreshed and alert. With so many benefits to offer, it's no wonder that more and more people are turning to peptides as a natural solution for better sleep.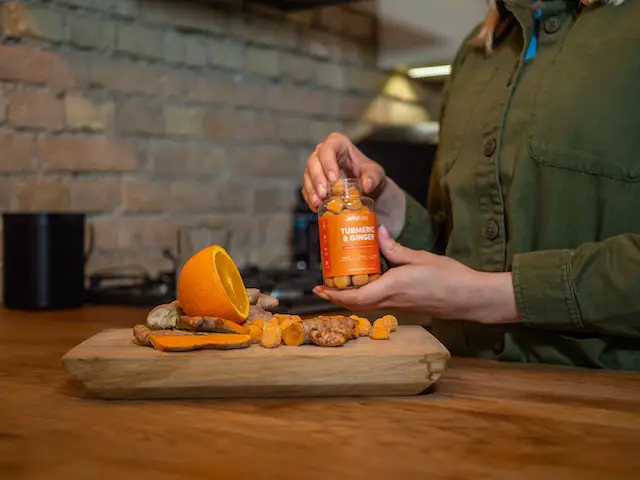 Peptides are proving to be a powerful tool in the pursuit of health enhancement and disease prevention. While research continues to uncover more about these potent molecules, the evidence to date suggests they could be a significant part of creating a healthier future for us all. As always, it is important to consult with a healthcare professional before starting any new health regimen to ensure it is safe and suitable for your individual health needs.