Ridesharing services have revolutionized the way we commute, offering a blend of convenience, affordability, and efficiency. They've become an integral part of our urban lifestyle, whisking us from point A to point B at a tap of a button. However, as we navigate this digital transport landscape, it's essential to understand our role in responsible ridesharing. This guide will delve into the best practices to ensure an enjoyable experience for you, your driver, and your fellow passengers, promoting respect, safety, and integrity within the ridesharing community. Therefore, here are some pointers to keep in mind when using a ridesharing service.
Arriving on Time
As a courtesy to your driver and fellow passengers, it's important to be punctual when utilizing ridesharing services. This means arriving at the designated pick-up spot on time and understanding that drivers may have other customers waiting after you. While there may be times when you're running late, always communicate this to the driver and passengers, so they are aware of the delay.
In addition, be mindful of when you book a ride. If you're running late for an appointment or meeting, it's best to give yourself extra time by booking the ride in advance—this way, you can minimize any potential delays. Knowing the estimated time of arrival (ETA) can also help you plan ahead and ensure that your driver is able to pick you up in a timely manner.
Proper Etiquette
When it comes to proper etiquette, it's important to maintain a level of respect for your driver and fellow riders. This means refraining from loud conversations on the phone or disruptive behavior that may be seen as disrespectful. Additionally, make sure to not leave any kind of mess in the vehicle, and never forget to thank your driver for their service. 
A lot of ridesharing services also allow for tipping your driver, which is always highly appreciated—so make sure to be generous and show them gratitude in the form of a tip! You can also give them a positive rating, as this is key to ensuring that drivers receive the recognition they deserve. Knowing that your driver is being held accountable for the service they provide helps ensure a safe and enjoyable ride.
Have a Lawyer in Your Back Pocket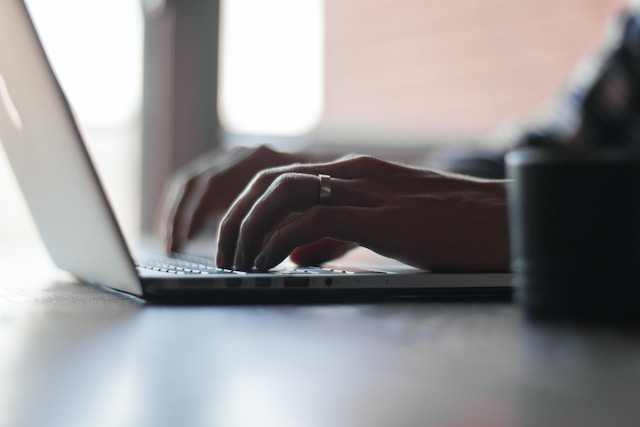 Finally, it's always a good idea to have legal support on hand. Whether you're experiencing a billing issue or dealing with a case of harassment, having a lawyer who can provide advice and assistance is invaluable. This will not only help protect your rights but also ensure that any issues are addressed quickly and efficiently. You can find a reliable and experienced rideshare accident lawyer in your area who can help you with any legal queries or concerns. Moreover, familiarizing yourself with the laws and regulations in your area can be beneficial. 
This way, you can understand what is expected of both riders and drivers when it comes to ridesharing services. Knowing the dos and don'ts of ridesharing will help make sure that everyone enjoys a safe and pleasant experience.
Following Rules & Regulations
When it comes to using ridesharing services, there are certain rules and regulations in place to ensure the safety of all passengers. For instance, many states have implemented laws that prohibit drivers from using their phone while on the road. Therefore, be sure to inform your driver about any relevant rules and regulations in your area so that they are aware of the restrictions in place.
Please note that ridesharing services strictly prohibit engaging in illegal activities, including drinking or drug use during the ride. Adhering to these guidelines will contribute to a pleasant and safe experience for all. As ridesharing services continue to grow in popularity as a means of transportation, it is crucial for passengers to prioritize responsibility while on the journey. The tips mentioned above can help you ensure that your ridesharing experience is a safe and enjoyable one.
Speak Up if Necessary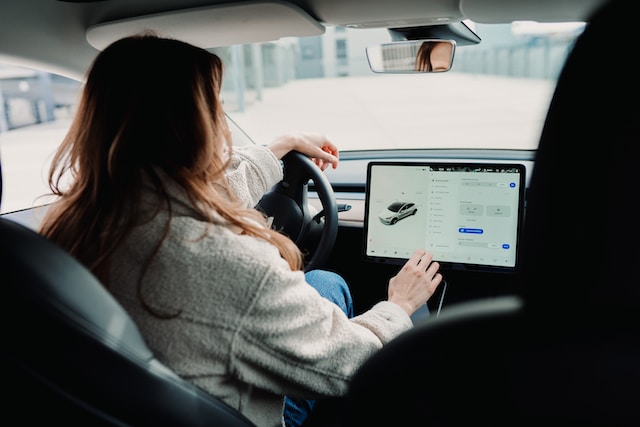 It's important to remember that ridesharing services take place between individuals in a shared space. If you feel unsafe or uncomfortable with something that is happening during your ride, do not hesitate to speak up. If you notice the driver is behaving recklessly, or if you sense any danger, don't hesitate to inform the driver or contact the ridesharing service provider immediately. Trust your instincts and take appropriate action. Always prioritize your safety and remove yourself from any situation that feels wrong. It's better to be cautious than to take unnecessary risks.
While you may want to get to your destination quickly, it's important to remember that safety should always come first when using a ridesharing service. Not only should you speak up if you feel threatened, but also ensure that your driver is following the rules and regulations. Be sure to arrive on time for pick-up, and in case of any delays, communicate this to your driver and fellow passengers. You want to be clear and concise with your expectations so that everyone is on the same page.
Be Mindful of Shared Space
When you hop into a ridesharing service, remember that you're stepping into a shared space. Whether you're flying solo or accompanied by fellow passengers, it's crucial to uphold cleanliness and respect personal boundaries. Refrain from munching, sipping, or puffing away in the vehicle unless the driver gives you the green light. Let's keep the ride enjoyable for everyone! In addition, it is important to be mindful of the noise level, especially when traveling with fellow passengers or during late or early hours. Creating a comfortable and respectful environment will enhance the overall ridesharing experience for everyone involved, fostering a positive atmosphere. Knowing that you can trust your driver and that you're in good hands can help make the ride even more pleasant. 
Being responsible when using ridesharing services contributes to not only your personal safety and the smoothness of your journey but also to the well-being of your driver and fellow passengers. By maintaining punctuality, practicing proper etiquette, understanding and adhering to the rules and regulations, speaking up when necessary, and being mindful of the shared space, you can help foster a positive and safe environment for all parties involved. 
Remember, ridesharing services are more than just a means of transportation—they are a testament to the power of community, collaboration, and mutual respect. As we continue to utilize these services, let's commit to making every ride an exemplar of responsible and mindful use. This way, we can be a part of creating a safe and enjoyable experience for all.