We've made this guide to help ease our troubled readers' minds. If choosing a major is impeding you from moving forward, then read on and find solace in our advice. Follow our tips, and you'll surely find the answers you're looking for. 
Self-Reflection
Going within is the key. Self-reflection will help you realize and rediscover answers you already have but perhaps have denied or forgotten. You can think of what you enjoy, what you're good at, and what you want. And sometimes you're fortunate enough to even enjoy what you're good at. So sit and think, don't rush to decisions because of impulse or pressure. Keeping it authentic will bring you more happiness and satisfaction with your choices in life.
Let Your Feelings Guide You 
Tap into your heart and find which path genuinely interests you. Reflect on the subjects and activities that bring you joy, and consider how you can incorporate them into your education and future career. Think about the courses that have piqued your interest in high school, as well as any extracurricular activities that have been meaningful to you. By exploring your passions, you can discover potential majors that align with your interests and goals.
Think Of Your Skills and Strengths
While it's important to consider what you like, you shouldn't neglect areas in which your natural strengths and skills shine through. In reality, doing what you love can be a privilege, but it's better not to be stuck in a role you're not good at, and you don't like. If you want to earn money by doing something that comes effortlessly to you, you can think of your skill set. 
On an important side note, if you want to take more time off of school work to plan for your future, then it's high time you use a paper writing service with expert writers like Studyfy. Visit the site, get pro help with a few clicks, and make your life a bit easier for a temporary time. It's worth it. Now, let's move on to the next point.
Research Your Options
If you've identified your skills and passions, you can start researching majors. Majors that align with your interest can be fulfilling choices, but don't neglect majors where your natural talent shows. As we've stated before, if you're lucky enough, you might find a compromise. A major which motivates you because it interests you, and simultaneously you happen to thrive in this field. The research will help you narrow down the best choices. So, while it might be quite challenging to choose something at first, especially for those who don't know what they want to do, just keep doing your research, and you'll eventually come to a realization.
Think of Your Career 
This step and the former are interchangeable because you can also think about your career interests to help you choose your major. Perhaps for some students, it might be easier to think of terms in this way. Students' skills are usually applicable to more than one type of career, but there will always be a distinction. 
An artist can get into design, someone entrepreneurial can study business management and finance, and so on. Thinking of a career you can thrive in or can enjoy has strong potential to help you choose the right major. Don't skip out on this step.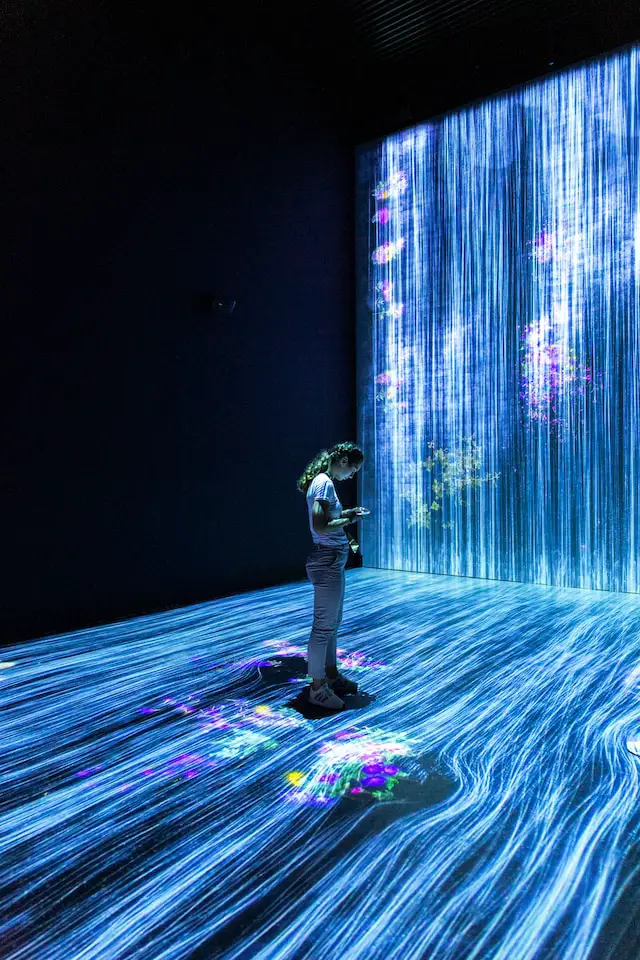 Talk to Someone Who Knows
If there's an industry you want to break into, your best bet to know if it's the right path for you is to speak with someone who already has experience in the field. Network and find someone that fits that role. It's better than asking your academic advisor or professor since they'll only have an idea of what that industry is like, but real-life experience beats that.
You can do this in several ways:
Schedule an appointment with a professional and talk with them.
Attend a job fair and ask questions.
Alternatively: Look at videos online and research people's experiences.
When Choosing, Think Of Your Learning Style
Different majors require different types of learning and study habits. Consider your learning style and the types of classes and assignments that you enjoy the most. If you thrive in hands-on, experiential learning environments, you may want to consider majors that offer practical, real-world experience. On the other hand, if you enjoy reading, writing, and critical thinking, you may want to consider majors that emphasize theory and analysis.
Explore Elective Courses
While core courses are an essential part of any major, it's also important to consider the elective courses available in each major. Electives can allow you to explore different topics and disciplines that may be of interest to you. Consider the breadth of elective courses available in each major and how they align with your interests and goals. By exploring electives, you can get a more well-rounded education and find a major that truly resonates with you.
Internships
You don't necessarily have to be in college/university before you can start an internship. You can start working when you set your mind to it. Internships are available for anyone who reaches out; you can even find them online. Hands-on experience as an intern is a very valuable experience. It will help you with choosing the best option.
If you can't be an intern, try any other role that enables you to be around professionals that work in the industry that intrigues you. You can apply for a part-time job in a company's cafeteria, for example. If you're an artist, you can try to find an assistant role to help a pro artist. Be creative.
Final Thoughts
Calm down, get into a quiet space, and think through your next moves. We understand that it can be stressful or confusing to move forward with picking a major, but the best remedy to overcome this is to take some time for reflection and to spend time in a quiet place. We hope our guide helps you, and we wish you luck.