Living with diabetes is a constant balancing act, and for those grappling with diabetic neuropathy, the struggle is all too real. Diabetic neuropathy, a nerve disorder that affects individuals with diabetes, can result in excruciating pain, tingling sensations, and numbness, significantly diminishing one's quality of life. Coping with such discomfort can be a daunting challenge, but fear not! In this blog post, we will delve into the world of diabetic neuropathy and explore six tried-and-tested techniques to help you find relief and regain the comfort you deserve. So, let's embark on this journey together and discover the key to managing diabetic neuropathy pain effectively.
Seek Medical Guidance and Diagnosis
Seeking medical guidance and diagnosis is crucial for effectively managing diabetic neuropathy pain. If you experience symptoms such as tingling, numbness, burning sensations, or sharp pain in your hands, feet, or other affected areas, it's important to consult a healthcare professional. They can perform a thorough examination, review your medical history, and order diagnostic tests to confirm the presence of diabetic neuropathy. Proper diagnosis is essential as it helps determine the underlying cause, severity, and specific nerve damage involved. 
Additionally, a healthcare professional can develop an individualized treatment plan based on your unique needs, addressing both the pain and any underlying factors contributing to the neuropathy. Regular follow-ups with your healthcare provider will ensure proper monitoring and adjustments to the treatment plan as needed.
Implement a Comprehensive Treatment Plan
Implementing a comprehensive treatment plan is crucial for effectively managing diabetic neuropathy pain. This plan typically involves a combination of medical interventions, lifestyle modifications, and self-care techniques. Medications such as pain relievers, antidepressants, anticonvulsants, and topical creams may be prescribed to alleviate pain and manage neuropathic symptoms. For instance, you can apply Neuropathy nerve pain cream in the feet, ankles, and legs, bringing back your sensation and getting some relief. Additionally, managing blood sugar levels through a healthy diet, regular exercise, and medication adherence plays a pivotal role in reducing nerve damage and pain.
Other treatments may include physical therapy, occupational therapy, and the use of assistive devices to improve mobility and function. Complementary therapies like acupuncture, massage, and transcutaneous electrical nerve stimulation (TENS) may also provide relief. Collaborating closely with healthcare professionals ensures a comprehensive approach to managing diabetic neuropathy pain.
Explore Medications and Alternative Therapies
Exploring medications and alternative therapies can offer additional options for managing diabetic neuropathy pain. Medications commonly prescribed for diabetic neuropathy include pain relievers, such as nonsteroidal anti-inflammatory drugs (NSAIDs) and opioid analgesics. Antidepressants and anticonvulsants are also frequently used to manage nerve-related pain. Alternative therapies like capsaicin cream, derived from chili peppers, can be applied topically to alleviate neuropathic pain. 
Additionally, supplements like alpha-lipoic acid and vitamin B12 may provide some relief. Acupuncture, massage therapy, and biofeedback techniques have shown promise in reducing neuropathy symptoms. However, it's crucial to discuss these options with a healthcare professional to ensure their safety, efficacy, and potential interactions with other medications. They can guide you in choosing the most suitable combination of medications and alternative therapies to manage your diabetic neuropathy pain effectively.
Manage Blood Sugar Levels
Managing blood sugar levels is essential in the management of diabetic neuropathy pain. Elevated blood sugar levels can contribute to nerve damage and worsen neuropathic symptoms. Consistently monitoring blood sugar levels and working closely with healthcare professionals to establish target ranges is crucial. This involves adhering to a well-balanced diet that includes whole grains, lean proteins, fruits, vegetables, and healthy fats. 
It is important to limit the intake of sugary foods and beverages. Regular physical activity, such as aerobic exercises and strength training, can help improve insulin sensitivity and regulate blood sugar levels. Adhering to prescribed medications or insulin therapy, if necessary, is also vital. Maintaining stable blood sugar levels plays a significant role in managing diabetic neuropathy pain and preventing further nerve damage.
Adopt a Healthy Lifestyle
Adopting a healthy lifestyle is crucial for managing diabetic neuropathy pain and improving overall well-being. Making positive lifestyle changes can help control blood sugar levels, reduce inflammation, and promote nerve health. 
One important aspect is maintaining a healthy weight through a balanced diet and portion control. A diet rich in fruits, vegetables, whole grains, lean proteins, and healthy fats can provide essential nutrients and support nerve function. Limiting processed foods, sugary snacks, and drinks is important for managing blood sugar levels. 
Avoiding smoking and excessive alcohol consumption is also recommended as they can exacerbate neuropathy symptoms. Prioritizing stress management techniques such as meditation, deep breathing exercises, and engaging in hobbies can help alleviate pain and enhance overall quality of life.
Engage in Regular Exercise and Physical Therapy
Engaging in regular exercise and physical therapy is instrumental in managing diabetic neuropathy pain. Exercise helps improve blood circulation, reduces inflammation, and promotes nerve health. Low-impact activities like walking, swimming, cycling, and yoga can be beneficial for neuropathy patients. Prioritizing consistency and gradually increasing the intensity and duration of workouts is key. Physical therapy sessions can help improve strength, balance, and coordination, reducing the risk of falls and further injury. 
A physical therapist can provide specific exercises and techniques tailored to address neuropathy symptoms. It's important to consult with a healthcare professional or physical therapist to design an exercise program that suits your abilities and takes into account any limitations or precautions related to your condition.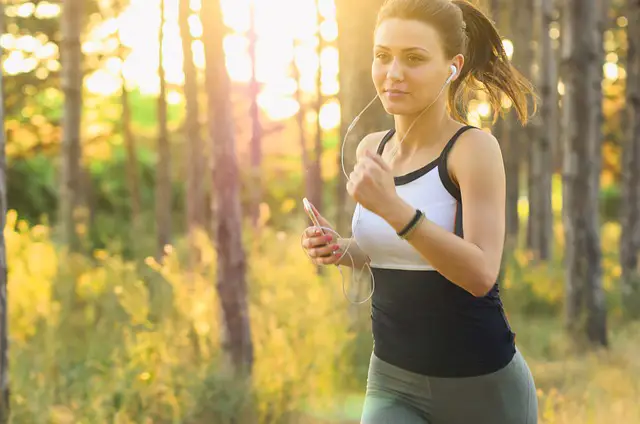 Emotional Support and Self-Care Techniques
Emotional support and self-care techniques play a vital role in managing diabetic neuropathy pain. Dealing with chronic pain and its impact on daily life can be emotionally challenging, and seeking support from loved ones, support groups, or mental health professionals can provide invaluable assistance. 
Engaging in stress-reducing activities such as meditation, deep breathing exercises, and relaxation techniques can help alleviate pain and improve overall well-being. Practicing good sleep hygiene and getting enough restful sleep is crucial for pain management. 
Additionally, incorporating self-care activities like gentle massages, warm baths, and hobbies that bring joy and relaxation can contribute to a better quality of life despite neuropathy symptoms.
Managing diabetic neuropathy pain requires a comprehensive approach that includes seeking medical guidance and diagnosis, implementing a tailored treatment plan, managing blood sugar levels, adopting a healthy lifestyle, engaging in regular exercise and physical therapy, exploring medications and alternative therapies, and prioritizing emotional support and self-care techniques. By combining these strategies and working closely with healthcare professionals, individuals can effectively manage diabetic neuropathy pain, improve their quality of life, and promote overall well-being.