Employee well-being is more important than ever in today's workplace. With the current pandemic, it is essential to create a work culture that prioritizes employee health and happiness. A healthy work culture not only helps employees feel fulfilled but also boosts their productivity and morale. It can even have a positive effect on your company's bottom line. However, creating such a culture isn't always easy. To help you get started, here are some tips on how to build an environment that encourages wellness for all of your staff members.
1. Encourage healthy habits such as exercise and proper nutrition 
Encouraging healthy habits such as exercise and proper nutrition is an important part of creating a healthy work culture. Setting up regular fitness challenges or group activities can help keep employees motivated, increase morale, and promote a sense of teamwork. Adding incentives like discounts on gym memberships or lunchtime yoga classes is another great way to get people involved in physical activity. The different types of employee wellbeing initiatives you can introduce into the workplace are limitless!  This could also include things such as offering healthier snacks, drinks, and meals at work.
2. Allow for flexible working hours to promote work-life balance
Creating a culture of well-being isn't just about physical health, but mental and emotional health as well. Allowing employees to work flexible hours can promote better work-life balance by allowing them to prioritize their other commitments outside the workplace. This could help reduce stress levels for employees and improve their overall mood in the workplace. This will also lead to improved productivity as employees are more likely to be able to produce higher-quality output when they are not feeling overwhelmed or distracted. 
3. Create an open dialogue between employees and managers
Creating an environment of trust and understanding between managers and employees is essential to ensuring a healthy work culture. Allowing employees to share their concerns, ideas, and experiences openly will help to create a sense of community within the workplace. When it comes to employee well-being, it's important for managers to put themselves in their team members' shoes and listen with an open mind. It's also helpful for managers to lead by example so that staff feels comfortable speaking up about any issues or improvements they would like to see within the organization. 
4. Promote team-building activities to foster relationships within the workplace
Organizing activities that foster team building can not only help build relationships between co-workers, but it can also offer a sense of camaraderie and belonging in the workplace. Activities such as employee outings, fun competitions, or charity events can be great ways to bring everyone together and encourage collaboration between employees. Additionally, having an open-door policy for conversations with employees on any issues they may have will create an environment where people feel comfortable expressing themselves and their needs. 
5. Offer mental health resources
Mental health is just as important as physical health, so it's a good idea to provide your employees with resources to assist them in maintaining their mental well-being. This could include providing access to an opinion-free third-party counselor who can provide advice and support or connecting your staff with Employee Assistance Programs (EAP). These programs often offer services such as counseling for stress management and financial planning. Additionally, make sure that you are creating a safe environment in which employees feel comfortable discussing any mental health issues they may have. 
6. Provide a comfortable workspace with ergonomic furniture and equipment
Providing a comfortable workspace can have a big impact on employee well-being and productivity. Ergonomic furniture and equipment help to reduce physical stress while working, leading to improved posture and reduced fatigue. Additionally, making sure that workspaces are well-lit, not too noisy or cluttered can also contribute to employee well-being. If possible, provide staff members with standing desks to give them an option for changing up their posture during the day. Furthermore, providing access to plants and natural sunlight can also improve air quality and help to reduce stress levels. All of these elements combined make for a comfortable workspace that will encourage productivity and happiness among employees.
7. Give employees autonomy over their work by allowing them to take initiatives  
Autonomy in the workplace encourages employees to think independently, take ownership of their tasks, and feel more inspired by their work. Additionally, it allows workers to be more creative and innovative when solving problems, which can lead to increased productivity. By empowering your staff with autonomy, they may also be more likely to stay in the long run since it gives them a sense of purpose in their job. Also, if you set clear goals and expectations, employees can use their autonomy to come up with creative solutions to reach those goals. 
8. Recognize the achievements of your staff members through rewards and recognition programs
When employees are engaged and have a sense of purpose, they are more likely to produce high-quality work. A key part of keeping your team motivated and productive is recognizing their efforts. Doing so not only shows your appreciation for the hard work that they put in but also encourages them to continue striving for excellence. One way to recognize the achievements of your staff members is by introducing reward and recognition programs. These can range from simple thank you cards or small gifts, such as gift cards or vouchers, to larger rewards like extra time off or bonuses. Additionally, holding performance reviews on a regular basis gives employees an opportunity to gain feedback about their progress while providing them with further recognition if they exceed expectations.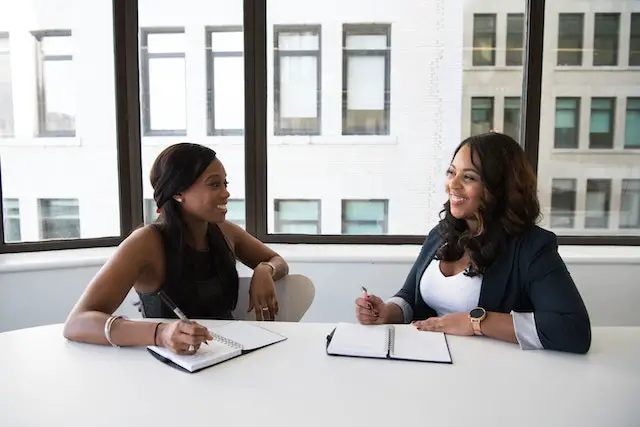 Creating a healthy work culture is important for ensuring that your company remains successful. By taking the steps outlined in this article, you can create an environment of mutual respect and support where employees feel valued and motivated to do their best work. Doing so will not only benefit them on an individual level but also contribute to overall workplace productivity and well-being. It's never too late to start encouraging employee well-being and creating a positive work culture, so take the time to implement these strategies today for a better tomorrow.