Excel spreadsheets have long been the go-to method for forecasting and managing cash flow. But thanks to technological advancements, cash flow software can now automate much of the process. The question is: which one is better? Should you use cash flow software or stick with Excel spreadsheets?
The Limitations of Spreadsheets for Cash Flow Management 
Excel spreadsheets do have some advantages and can be a practical way to manage cash flow for some businesses. 
But they do have limitations that make them less than ideal for most operations, such as:
Higher Risk of Human Error
Excel can be a useful tool, but it's still a manual tool that requires human input. One simple error can skew your cash flow figures and leave you with unreliable data. The last thing you want is to make decisions based on inaccurate information.
Unfortunately, there's no way to eliminate the risk of human error if you're using Excel spreadsheets exclusively.
Limited Visibility
Businesses need to see the "whole" picture if they want to manage their cash flow properly. That means being able to create what-if scenarios and testing hypotheticals.
Excel's two-dimensional framework makes it difficult to carry out these tasks.
Distributing Excel Spreadsheets Can Be a Hassle
Even if you manage to create accurate spreadsheets, distributing them can be a hassle.
Emailing spreadsheets can leave your company data vulnerable
Some spreadsheets have large file sizes that make them impossible to share through email
Unfortunately, email is typically the most practical option for distributing Excel spreadsheets. 
Limited Reporting Capabilities
Today, businesses want real-time financial reporting and forecasting. Excel spreadsheets make it challenging to provide reports in real time, and reporting capabilities are already limited. Reports may be delayed simply because the manual process of using spreadsheets is so time-consuming.
These are just a few of the many limitations of Excel for cash flow management. While spreadsheets can certainly be a helpful tool, there are many more advantages to going the automated route.
Advantages of Using Dedicated Cash Flow Software 
Cash flow management solutions are more reliable and generally more accurate than Excel spreadsheets alone. There are many advantages to using cash flow software, including:
Reduced Risk of Error
One of the biggest advantages of using cash flow software is the reduced risk of error. These software programs can connect to your accounting software and pull data automatically to ensure that your forecasts are accurate.
Because the process is automated, the risk of human error is low.
Transitioning to dedicated cash flow software will help ensure that your forecasts and cash flow data are accurate.
Create Rolling Forecasts
Because cash flow software connects to your accounting software and has automated processes, creating rolling forecasts is quick and easy.
Rolling forecasts provide updated cash flow data so that you can make decisions based on real-time data. 
Easy Reporting
Unlike an Excel spreadsheet, cash flow software makes it easy to generate reports. With the click of a button, you can create reports for stakeholders that provide insights and make the data easy to understand.
Save Time 
Another major advantage of using cash flow software is that you'll save time. Manual cash flow management and forecasting can be extremely time-consuming and tedious.
The software can automate the process to save your team valuable time that can be spent on more important things, like growing the business.
How Businesses Can Easily Migrate from Spreadsheets to Cash Flow Software?
If your business is still using spreadsheets for cash flow management, you may be concerned about making the transition to software. You may assume the process will be complicated and difficult.
In most cases, it's easier than you think to transition to cash flow software.
However, you can easily migrate to software using the tips below:
Finding the Right Solution
The first step is to find the right cash flow software solution for your business. Take the time to compare the features and limitations of each solution to ensure that it's a good fit for your operations.
Investing in Training
Once you've found the right solution, make sure that you invest in training. Most providers will also offer team training, which will help simplify the migration from spreadsheets to software.
It's important to ensure that your team is on board with the changes and sees the benefit of using the software. Otherwise, you may find it difficult for them to complete their training and use the new technology as part of their daily routine.
In Conclusion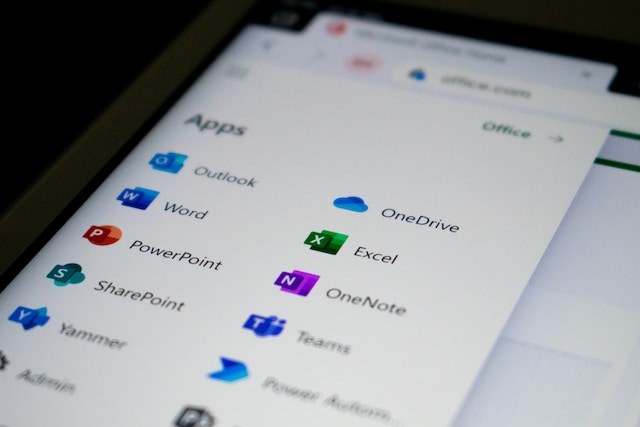 If you want to save time and improve the accuracy of your cash flow management, consider using the software. Software-based cash flow management solutions will automate much of the process and use the most up-to-date, accurate data to create forecasts, projections and more. 
The time savings alone is worth the effort to transition from spreadsheets to software.