If you're considering taking out a personal loan, it's important to understand what responsible borrowing looks like so that you can make an informed decision. Borrowing money can seem intimidating when there are so many potential outcomes, from helping you consolidate debt to putting you in financial jeopardy if not managed responsibly. With this blog post, we will explore the ins and outs of responsible borrowing with personal loans — how they work and some steps you should take before applying for one — to ensure that your experience is as positive as possible!
Shop Around for the Best Loan
When looking for a loan, it can be tempting to jump at the first offer that comes your way. For this reason, you might want to shop around and compare different loan options before making a decision. This will help you get an idea of what kind of interest rates and repayment terms are available so that you can pick the best one for your needs. And if you're someone who is looking for a personal loan in Malaysia, you know that different lenders offer different interest rates and terms, so it's important to explore your options find the loan that fits your needs and budget. Don't be afraid to ask questions, compare rates, and negotiate terms before making your decision. A little extra effort upfront can pay off big time in the end.
Understand Your Credit Score
The first step to responsible borrowing is understanding your credit score. In the US, for example, credit scores are determined by three major credit bureaus: Experian, Equifax, and TransUnion. These scores range from 300-850 (with higher numbers indicating better credit) and are used to assess your financial health as well as the likelihood that you will be able to repay a loan. The higher your score is, the more likely it is that you'll be approved for a loan and receive better terms.
If your score is lower than expected, take steps to improve it before applying for a loan. This could include making regular payments on time, improving your debt-to-income ratio, or checking for errors in your credit report.
Consider the Benefits of Personal Loans
Personal loans have become increasingly popular in recent years due to their flexibility and accessibility. In contrast to traditional bank loans, personal loans typically require less paperwork and have a shorter application process. That aside, here are some other benefits you want to take advantage of:
Lower monthly payments: Personal loans often have lower interest rates than credit cards, which can help you save money on your monthly payments.
Consolidate debt: If you're struggling with high-interest credit card debt, a personal loan may be able to help you get back on track. By using the loan to pay off those debts and then making one monthly payment instead of many, you can save time and money.
Build credit: A personal loan is an opportunity to build up your credit score if it's on the lower side. Make regular payments on time, and you can improve your score over time.
Although personal loans come with many benefits, taking on more debt can have long-term consequences and some lenders may charge high interest rates or fees. It's crucial to weigh the benefits against the potential drawbacks and ensure that a personal loan is the right option for your current financial situation.
Read Your Loan Agreement Carefully
Once you've found a loan that works for you, make sure to read the loan agreement carefully before signing. Your lender should provide you with all the details of your loan including repayment terms, interest rates, origination fees, and more. Take the time to read through this document and make sure everything is in order before signing — you'll be glad you did!
At the end of the day, remember that these loans can be beneficial when used responsibly. Be sure to do your homework before applying for a loan and read every part of the agreement carefully so that you are fully informed about what you are signing up for. Always take the time to read the fine print and ask any questions you may have before committing to a loan. It will give you peace of mind and help you stay on top of your finances.
Set up a Repayment Plan
When borrowing money, it's important to have a repayment plan in place — and that's easier said than done. But fear not, it's never too late to establish a plan that works for you. Start by mapping out your budget and setting realistic goals for paying back your debt. Maybe that means cutting back on unnecessary expenses or finding ways to increase your income. Once you have a clear picture of what you can afford, create a timeline for paying off your debt and stick to it.
Like anything else, the key to succeeding with a repayment plan is consistency: stay on top of your payments and don't let yourself fall behind. With a little discipline and some good old-fashioned budgeting, you can take control of your finances and get back on track.
Use Your Loan Wisely
While it can be tempting to splurge on luxury items or invest in the latest hot stock, you must know that those things are not necessities. Borrowing money for non-essential items can quickly lead to financial trouble, especially if you're unable to pay back the loan on time. Instead, consider only borrowing money for necessities, such as unexpected medical bills or a necessary car repair.
If you do choose to use your loan for non-essential items, make sure you have a plan in place for repayment. Put aside extra cash each month to cover some or all of the payments so that you don't end up in debt.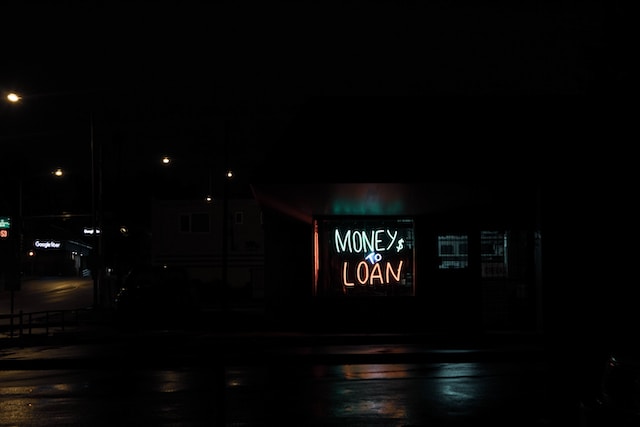 Personal loans can be a useful tool when handled responsibly. It's true that they provide a financial lifeline in times of crisis and consolidate existing debt, but they also require careful planning and disciplined repayment. After all, a loan is not free money — it is a financial commitment and should be treated with the seriousness it deserves.