Being involved in a car accident can be a traumatic and overwhelming experience. In an incident like this, you're likely to have several immediate questions looming in your head: Will I get help? How will my medical bills be paid? When will things return back to normal?
Unfortunately, when the insurance company won't help after a car accident, navigating these issues can become even more complicated. In this blog post, we talk about what it means when the insurance company isn't playing ball—and if/how you can still recover from your losses.
Make sure to document the accident
No one ever plans on getting into an accident, but it's important to be prepared just in case. One way to prepare is to make sure you document the accident as thoroughly as possible. This means taking pictures of the damage, getting contact information from any witnesses, and writing down a detailed account of what happened.
Not only will this help you remember important details in case you need to report the accident to your insurance company, but it will also provide evidence if the other driver tries to dispute what happened. It may seem like a hassle at the moment, but taking the time to document everything could save you a lot of stress and trouble in the long run.
Reach out to a lawyer with experience
When it comes to insurance-related cases, having a knowledgeable and experienced lawyer on your side can make all the difference. You want someone who understands the complexities of insurance policies and how to navigate the legal system. A skilled car accident lawyer will be able to assess your situation, provide valuable advice, and fight for your rights. It's important to reach out to a lawyer who has a proven track record of success in insurance-related cases.
Also, keep in mind that many lawyers offer free consultations. Taking advantage of one of these consultations is a great way to get a better idea about your situation and find out what options are available to you. Not to mention, it can provide much-needed peace of mind.
In addition, it can be helpful to talk to friends and family who have gone through a similar experience. They can provide advice about which lawyers are best for car accident cases, as well as what steps you should take next.
Contact the Department of Insurance
When we buy insurance, we trust that our provider will act in our best interest. Sadly, this isn't always the case. If you feel as though your insurance company has treated you unfairly, don't stay silent. Contact the Department of Insurance to report the incident. They have the power to investigate and hold companies accountable for their actions.
You deserve to feel secure in your insurance coverage, and the Department of Insurance is there to help ensure that it stays that way. For example, if they find that an insurance company has acted wrongfully or unethically, the Department can take legal action and even impose a fine.
Also, don't forget to keep records of any conversations you have with your insurance provider. That way, if it comes time to take legal action, you'll have all the evidence necessary to back up your case.
File a formal complaint
When you purchase insurance, you expect that it will be there when you need it most. However, if you find yourself in a situation where your insurance company refuses to cover a claim, it can be frustrating and overwhelming.
It's important to remember that you have rights as a policyholder and one of those rights is the ability to file a formal complaint with your state's department of insurance. This process can help you resolve your issue and receive the coverage you deserve. Don't hesitate to take action if you're experiencing difficulties with your insurer, as your peace of mind and financial security are at stake.
Understand your rights as an insured person
As an insured person, it's important to understand your rights and options. One of those rights is the ability to sue if necessary. This may seem like a drastic step, but it can be necessary in certain situations. For example, if your insurance company denies a valid claim or treats you unfairly, suing may be the only way to get the coverage you deserve.
Knowing your options and speaking with an attorney can help ensure that you are protected and empowered as an insured person. Don't be afraid to advocate for yourself and your rights. Keep in mind that your insurance company is obligated to follow the terms of your policy—and if they don't, you may have legal recourse.
No one ever expects to be in a situation where their insurance company isn't providing the coverage and help they deserve after an accident. But if this happens to you, it's important to stay calm and know that you do have to do.
Take pictures of any damage and keep records
When dealing with insurance claims, it's important to be diligent and keep accurate records of all communication, especially if it pertains to any sort of damage. From car accidents to natural disasters, taking photos of any damage can help ensure that your claim is accurately documented.
This will give the insurance company a clear picture of the situation and help them to process your claim more efficiently. Additionally, keeping records of all communication between yourself and the insurance company can help prevent misunderstandings and ensure that you are well-informed throughout the process.
With detailed documentation, you can rest assured that you are doing everything in your power to protect your assets and get the coverage you deserve.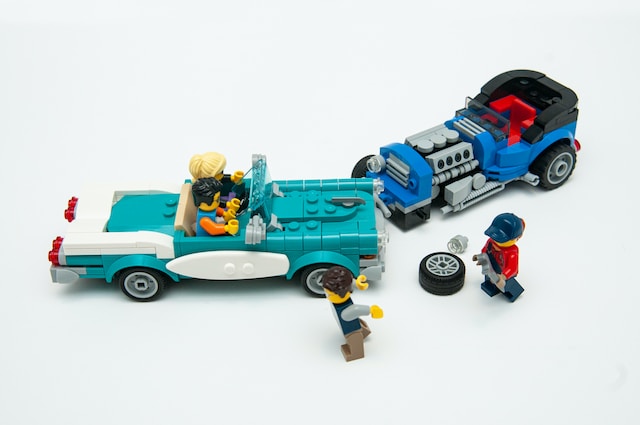 In the aftermath of a car accident, insurance companies can be difficult to deal with. That's why it's important to know what steps you should take if you run into any issues or believe your rights are being violated. Documenting the accident thoroughly is the first step, followed by approaching an experienced lawyer if needed.
After that, consider contacting your state's Department of Insurance and filing a complaint about their handling of your case. Lastly, be aware of what rights you have as an insured individual, including the right to pursue legal action if all else fails. No matter the outcome, in either scenario it's important to keep pictures of all damage done and records of any communication with the insurance company so there is solid proof if necessary.