Are you looking for a way to increase your chances of securing a higher-paying job or promotion in health and safety? If so, investing in a NEBOSH Certificate could be the right move for you. With an internationally recognized qualification, recruiters from around the world will know that you have the foundational knowledge needed to tackle any health and safety project. This certificate opens more doors than you could imagine and is well worth the time and money invested in it. Here, we'll cover why getting a NEBOSH Certificate can give your career prospects an impressive boost!
Enhanced Knowledge
The NEBOSH certificate is a must-have for anyone looking to enhance their knowledge of health and safety regulations. Through this course, you will gain a deep understanding of various risk assessment methods and preventative measures. This knowledge can be directly applied in your workplace, making you an asset to any organization. Maybe you're looking to advance in your current career or perhaps you want to pursue a new opportunity — the NEBOSH General Certificate can help you stand out from the crowd. By investing in this program, you'll be equipped with the skills and knowledge needed to excel in the field of health and safety.
Increased Job Opportunities
Earning a NEBOSH Certificate can make you more attractive to potential employers. With this qualification, you'll have the necessary expertise and experience to handle health and safety responsibilities in any workplace, making you a valuable asset to any organization.
Having an internationally recognized certificate such as the NEBOSH certificate will open doors for job opportunities around the world. This means you'll have a wider pool of job options to choose from, increasing your chances of landing your dream job. Many employers also require their employees to hold a NEBOSH certificate as it ensures that they are equipped with the knowledge and skills needed for the role.
Higher Salary Potential
If you're considering pursuing a NEBOSH certificate, there's more to gain than just increased knowledge in health and safety. Graduating with this certification opens doors to potentially higher salary offers from employers seeking professionals with distinct qualifications.
Employers value NEBOSH certificate holders because they have the expertise to identify hazards and reduce risks in the workplace. This specialized skill set is in high demand, and as a result, you have considerable leverage in negotiations for a higher salary.
Career Advancement
Investing in a NEBOSH certificate is an excellent way to boost your career. This qualification is recognized globally, and it demonstrates that you are committed to advancing your knowledge in the healthcare field. It also shows that you have taken the initiative to become proficient in risk management and hazard control.
With a NEBOSH certificate, you can stand out from other professionals in your field, increasing your chances of being considered for a promotion or higher-level job position. You can also use this qualification to progress onto more advanced NEBOSH courses, such as the NEBOSH Diploma, which can further enhance your career prospects.
Improved Workplace Environment
Creating a safe and healthy workplace is vital to the success of any company, and it starts with having knowledgeable employees who understand the importance of workplace safety. The NEBOSH certificate provides individuals with the necessary skills and knowledge to aid in creating a positive and safe work environment.
When you focus on hazard identification, risk assessment, and implementing preventive measures, employers can improve workplace conditions, which can lead to reduced injuries and illnesses. A safer and healthier workplace not only benefits employees by reducing accidents and stress, but it also improves productivity and saves the company money in the long run.
Professional Recognition
In the highly competitive world of health and safety, professional recognition can mean the difference between stagnation and success in your career. NEBOSH is a globally recognized institution that provides individuals with the kind of professional recognition and credibility that is required to thrive in this field. Their courses are designed to equip you with the skills and knowledge necessary to tackle any challenge and succeed in the most demanding environments.
The NEBOSH certification can make you stand out from the competition and give you a competitive edge in the job market. It shows that you have gone above and beyond to invest in your professional development, making you a valuable asset to any organization.
Continuous Learning
Continuous learning is an important aspect of any profession, especially when maintaining safety standards and regulations. The NEBOSH certificate provides individuals with an opportunity to continue learning and stay updated on the latest health and safety practices. This is crucial as regulations and standards are constantly evolving, and professionals need to stay informed to maintain a safe work environment.
Not to mention, you will have access to ongoing training and resources that will help you stay up-to-date with best practices and industry developments. This can help you stay ahead of the curve, making you a valuable asset to any organization.
Personal Growth
Pursuing a NEBOSH certificate is no easy feat: it takes determination, focus, and a great deal of hard work. However, the benefits of achieving this certification reach far beyond just professional growth. The dedication, discipline, and perseverance required to obtain a NEBOSH certificate can have a profound impact on your personal development. You'll learn to push yourself beyond your limits, develop new skills, and gain a newfound sense of confidence in your abilities. When you commit to the process of achieving a NEBOSH certificate, you'll not only enhance your career prospects but also grow as an individual.
Networking Opportunities
Another benefit of investing in a NEBOSH certificate is access to networking opportunities with other professionals in the field. Whether it's through online discussion forums, conferences, or training sessions, you will have the chance to connect and exchange knowledge with like-minded individuals from around the world.
Networking can broaden your perspective on health and safety practices, as well as provide valuable insights into different industries and working environments. It can also open doors for potential collaborations, partnerships, and career opportunities.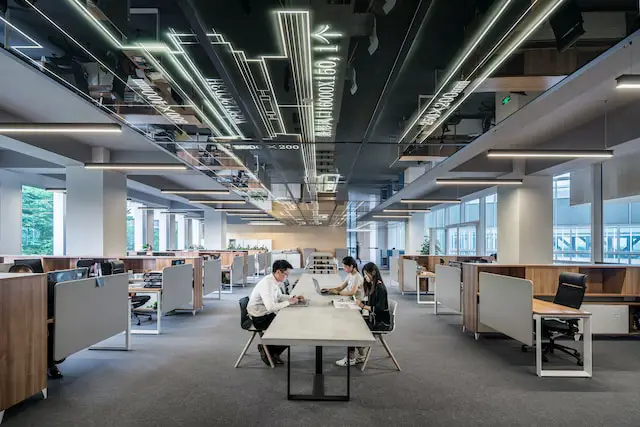 The benefits of a NEBOSH certificate are far-reaching. From expanding your job opportunities and enhancing your salary potential to enabling career advancement and facilitating a safer workplace, the advantages are diverse and significant. Thus, investing in a NEBOSH certificate is a strategic move for anyone looking to thrive in the health and safety sector.