Kuwait is not just famous for its oil reserves and gold, it offers so much more than that. Kuwait, a Gulf country, also opens hundreds of avenues for food tourism.
If you enjoy eating different foods, Kuwaiti should be at the top of your "must-visit" list. The most fantastic thing about Kuwaiti food is its flavor. Thanks to the native spices, the cuisine here tastes exquisite. In reality, you will find myriad variations of a single culinary item. The spices and condiments used in their preparation determine the variety. Furthermore, even if you do not have a stomach, we insist you try or taste as many of them as possible. If you fly down to your country, you will not receive the food or the original taste if you prepare it yourself.
Check out the collection of various Kuwaiti dishes and try them all!
Get, Set, and Gobble! Gobble! 
It would help if you noted all the items we are about to discuss. It will help you hunt them down once you have arrived here.
It is famously crowned as Kuwait's national food and a must-try platter. However, please do not mistake it for a classic biryani, as it differs entirely from it. Machboos Laham requires long hours of slow cooking of rice and meat. Besides, many spices and condiments go into its preparation, which boosts the olfactory senses. You will taste new tastes and smell new smells as you get a plate of Machboos Laham.
It is a Quwaitian cake with hundreds of years old recipes. As per the legend, Qirs Akili was carried by men covered in cloth, tightly wrapped with ropes. As they proceeded in the trade through the desert, this sweet delicacy helped them survive the heat and the hunger. The modern version of Qirs Akili is more aromatic and fragrant. Thanks to the ingredients like saffron and rosewater, it makes it smell sweet.
Maqlooba is a typical dish served in Kuwait and Oman, Bahrain, Lebanon, and other Gulf countries. The Maqlooba has a specialty, i.e., it is an upside-down dish. Furthermore, this dish is prepared using rice, meat, and vegetables. This food is prepared so that the first layer of cooked vegetables goes in, and then comes the meat. After that, it is topped with flavored rice. Then it is turned all upside down and then served with a side of stew and hummus. You will enjoy its making process and how the chef brings it to your table and neatly flips the bowl to serve you Maqlooba.
Gabout is very different from all other traditional food items. Though it is also a meat-based food item, its preparation makes it different. In Gabout, they offer a traditional meat stew with dumplings in them. The dumplings are stuffed with lamb meat or chicken, vegetables, onions, and raisins. This gives quite a salty-sweet taste to the dumplings. Besides, the blast of spices in the meat stew will send you to heaven.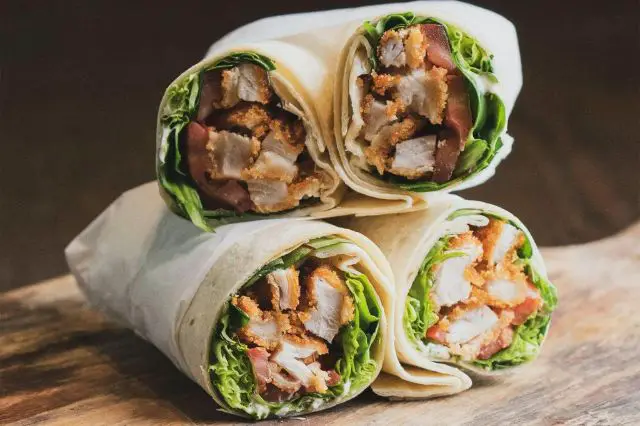 Shawarma is now an internationally hit delicacy; however, if you want to get the original authentic taste, then give them a try in Kuwait. For those unaware, the final product looks much like a roll stuffed with chicken or lamb meat. The meat is prepared and cooked on a vertically rotating roaster. Besides the meat, they stuff the flatbread with pickled cucumbers, onions, and other vegetables. Eating it with freshly prepared hummus will give you a fantastic experience.
What Does Kuwait Offer to a Vegan and Vegetarian? 
As previously said, Kuwait has a wide range of cuisine options. The most beautiful part of Kuwait's cuisine is that it includes delicacies that entertain meat lovers and those who are vegans and vegetarians. With the necessities of modern times, a flood of eateries has opened up to provide the same gastronomic pleasure. Here are a few restaurant names where you can find vegan and vegetarian food:
Mughal Mahal
Soul and Spice
Jamawar Crowne Plaza Kuwait
Al Ahmadi International Restaurant
Dar Hamad
Final Icing 
We have portrayed everything there is to uncover Kuwait's cuisine treasure. All you need to do now is fly down there. You might choose Kuwait Airways Dubai, which has the most connecting and direct flights to and from Kuwait. Moreover, once you arrive, list everything you want to do in Kuwait because eating is not the only fantastic thing here.