Escape to the French Countryside: a phrase that instantly conjures up images of rolling green hills, quaint villages, and mouthwatering gastronomy. It's no secret that France is known for its charm and sophistication, but there's something extra special about exploring the hidden gems of the countryside. 
If you're looking for a peaceful escape from the hustle and bustle of daily life, then look no further than these 7 enchanting ways to relax in charming French villages while experiencing authentic culture and indulging in delicious cuisine. Get ready to unwind and recharge amidst breathtaking scenery, picturesque streets, bustling markets, and cozy accommodations with rustic charm – all waiting for you in the French countryside!
1. Discover the Allure of Charming French Villages
Charming French villages are a unique blend of old-world charm and modern-day amenities. These picturesque spots offer visitors a glimpse into France's rich history, culture, and traditions. From winding cobblestone streets to ancient churches and castles, there is no shortage of sights to explore in these quaint towns.
As you stroll through the charming French villages, take time to admire the beautiful architecture that surrounds you. The stunning stone buildings with their intricate facades transport visitors back in time.
One of the most alluring aspects of these small towns is their authentic atmosphere. Unlike larger cities where tourism can take over, life in these villages moves at a slower pace allowing for an opportunity to truly immerse oneself in French culture.
Each village has its unique character and charm which makes exploring them even more exciting. Whether it's savoring local delicacies or browsing artisanal shops filled with handmade goods – there is always something new to discover.
2. Immerse Yourself in Authentic French Culture
From the picturesque countryside dotted with charming villages to the vibrant city streets filled with art, history, and culinary delights, France is a treasure trove of cultural experiences. Take strolls along cobblestone streets, browse through bustling local markets brimming with fresh produce and artisanal crafts, and indulge in the tantalizing flavors of French cuisine. 
Immerse yourself in the language as you listen to melodic conversations and join in lively discussions with locals. Whether it's exploring historic landmarks, visiting world-renowned museums, or simply embracing the joie de vivre of everyday life, France offers an unparalleled opportunity to connect with its authentic culture and create lasting memories.
And if you really want to take your immersion experience to the next level, consider hiring a French language tutor. Having a native speaker guide you through the intricacies of the language can greatly enhance your understanding and communication skills. Imagine strolling through a bustling market, confidently conversing with vendors in fluent French, or engaging in spirited debates with newfound friends at a local café. With the guidance of a skilled tutor, you'll gain not only linguistic proficiency but also a deeper appreciation for the nuances and expressions that are integral to French culture.
3. Indulge in the Gastronomic Delights of the Countryside
The French countryside is renowned for its exceptional cuisine, and there's no better way to experience it than by indulging in the gastronomic delights of the region. From fresh produce and artisanal cheeses to world-class wines and decadent pastries, every meal is a feast for the senses. If you are a wine lover, why not try a refreshing and fruity Puech Haut Argali Ros? This delicious wine is crafted with care, showcasing the unique characteristics of the Argali grape variety. Its lively pink hue and aromatic profile make it a perfect choice for warm summer days or elegant gatherings.
One must-try dish in the countryside is coq au vin, a classic French dish made with chicken braised in red wine with bacon, mushrooms, and onions. Another favorite is cassoulet, a hearty stew of white beans cooked with sausage or duck confit.
If you have a sweet tooth, don't miss out on trying some of France's most iconic desserts like crème brûlée or tarte Tatin—a caramelized upside-down apple tart. And let's not forget about cheese; France produces over 400 varieties of cheese—each one as delicious as the next.
But what makes dining in rural France truly special is that many restaurants source their ingredients locally from neighboring farms and vineyards. This means that your meal isn't just tasty but also supports small businesses and sustainable agriculture practices.
4. Immerse Yourself in Authentic French Culture
Immersing yourself in the culture of a foreign country can be one of the most rewarding experiences you'll ever have, and France is no exception. From art to architecture, music to movies, French culture has had a significant impact on the world.
One of the best ways to immerse yourself in authentic French culture is by visiting local museums and art galleries. Take a stroll through Paris' Louvre Museum or visit smaller museums dedicated to regional history and arts for an intimate experience.
Another way to connect with French culture is by attending live performances like ballets or operas. The Opéra Garnier in Paris, for example, dates back over 150 years and hosts some of France's most prestigious cultural events.
Be sure not to miss out on traditional festivals that celebrate French heritage such as La Fête de la Musique which takes place every year on June 21st – offering free concerts throughout many cities across France! Don't forget about the food! Food plays an integral role in French culture and trying different dishes from various regions will give you insight into their unique history. Attend cooking classes where you can learn how to cook classic recipes using traditional techniques!
5. Stroll Through Picturesque Streets and Quaint Markets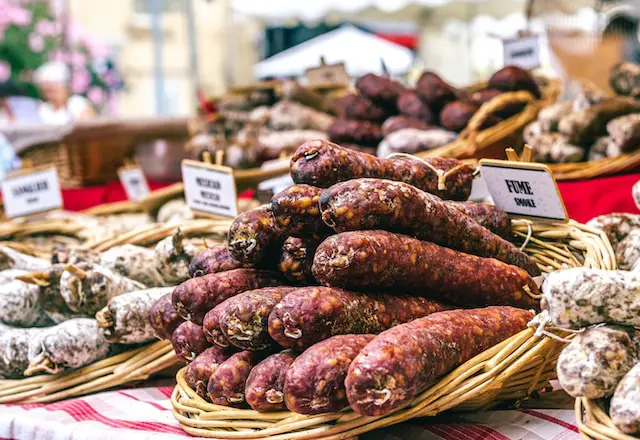 The French countryside is home to some of the most picturesque streets and charming markets in the world. Walking through these quaint villages, visitors are transported back in time to a simpler way of life.
The narrow cobblestone streets lined with colorful houses and flower boxes make for an idyllic setting. Take a stroll through the town center and admire the architecture, often featuring medieval buildings that have stood for centuries.
Markets are also a highlight of any visit to a French village. From farmers' markets bursting with fresh produce and local cheeses to artisanal crafts fairs, there's something for everyone. One can browse stalls filled with handcrafted goods unique to each region or sample delicacies like freshly baked bread, pastries, wine, and charcuterie.
Exploring these markets provides an opportunity to connect with locals who take pride in their heritage by showcasing traditional cuisine and handicrafts. Visitors can learn about regional specialties from friendly vendors eager to share their knowledge. One cannot miss visiting local food markets where one can savour locally grown seasonal produce such as juicy peaches or fragrant strawberries; enjoy goat cheese paired well with crusty baguettes or indulge oneself with sweet macarons available in every flavour imaginable!
6. Unwind and Recharge in Tranquil Natural Surroundings
The French countryside is not only about charming villages and delicious food. It's also a place to unwind and recharge in tranquil natural surroundings.
One of the best ways to relax and connect with nature is by taking long walks or bike rides through the scenic countryside. The rolling hills, vineyards, forests, and fields of sunflowers will transport you into a different world where time seems to stand still.
If you're looking for something more adventurous, there are plenty of outdoor activities to choose from like kayaking down peaceful rivers or horseback riding through picturesque landscapes.
For those who prefer a slower pace, simply find a quiet spot by a lake or riverbank where you can read your favorite book or listen to music while surrounded by nothing but the soothing sounds of nature.
7. Stay in Cozy Accommodations with Rustic Charm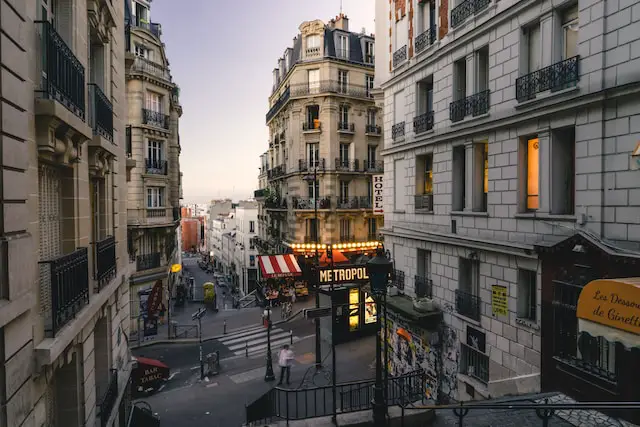 When it comes to experiencing the French countryside, choosing the right accommodation can make all the difference. Instead of opting for a standard hotel room, why not stay in a cozy cottage or traditional farmhouse with rustic charm?
Many charming villages offer unique accommodations that allow you to immerse yourself in authentic French living. From renovated barns and historic buildings to quaint bed and breakfasts, there are plenty of options available.
One option is to rent a gîte, which is a self-catering holiday home typically found in rural areas. These cottages often come equipped with kitchens and outdoor spaces where you can enjoy meals while taking in stunning views.
For those who prefer more luxurious accommodations, there are also plenty of upscale chateaux and manor houses offering high-end amenities such as sprawling gardens, private pools, and gourmet dining experiences.
No matter what type of accommodation you choose, staying in one that exudes rustic charm will truly enhance your experience of the French countryside. You'll feel like part of the local community as you relax surrounded by picturesque landscapes and authentic architecture.
Escaping to the French countryside is an experience like no other. It offers a chance to unwind and recharge in tranquil surroundings while indulging in gastronomic delights and immersing oneself in authentic culture. The charming villages with their picturesque streets and quaint markets offer a glimpse into traditional French life that cannot be found elsewhere. Staying in cozy accommodations with rustic charm adds to the authenticity of the experience. 
Whether you choose to stay at a bed and breakfast, gite, or hotel, you are sure to find warm hospitality from locals who take pride in sharing their way of life with visitors. So why not plan your next vacation in the French countryside? You'll discover an enchanting world filled with natural beauty, history, delicious food and wine, and friendly people ready to welcome you into their community. Bon voyage!