Are you looking for the perfect way to accessorize your look? Then we have a solution for you! This year, we've been seeing bigger, bolder earrings. Whether you want to show off your favorite gemstone or just want something fun and flashy, stud earrings are perfect for both casual and formal occasions. And because they're so easy to wear with any outfit, they make great gifts too! The best part is that studs come in just about every color which means they'll match any outfit or event (unless it's black-and-white themed). Here are some of our favorite gemstones that work well as studs.
8 Gemstones Stud Earrings Perfect for Everyday Wear
1. Moonstone
Moonstone is a stone that reflects light, and it has been used to make jewelry for centuries. It's said to be a gemstone of the moon, which makes sense given its ethereal glow. You can use moonstone as an accent in your earrings or use it as the main focal point of your pair. Moonstones come in many colors, from cream white to deep blue, so there are plenty of options for you!
2. Opalṣ
Opal is a variety of silica that forms in volcanic rock, and it's considered to be a semiprecious stone. It can be found in many different colors and patterns, which makes it an unusual choice for stud earrings. Opal is the national gemstone of Australia, and it's also their birthstone for October. So if you're looking for something special to wear on your ears this month, consider opal!
3. Quartz
Quartz is a mineral, and it's the most common mineral in the earth's crust. Quartz earrings are easy to find, and they're a good choice for people with sensitive ears because they don't contain nickel or other allergens that can irritate. If you're looking for something inexpensive, quartz is also an excellent choice. They tend to be less expensive than other types of stones like amethyst or citrine.
4. Onyx
Onyx is a black loose gemstone that comes from Brazil, India, and the USA. It's a hard substance with a Mohs hardness rating of 6.5 to 7 (the same as quartz). Onyx has been used as a good luck charm in ancient times and was believed to help protect its owner from danger or harm. It can also be used for meditative purposes; some people believe that wearing an onyx will help them remain calm when faced with difficult situations or situations that cause stress.
5. Tanzanite
Tanzanite is a blue variety of zoisite, a mineral that belongs to the epidote group. It was discovered in 1967 at Mt. Kilimanjaro in Tanzania, which explains its name; Tanzanite means "blues" in Swahili. Tanzanite is relatively new as far as gemstones go–it wasn't until 1977 that tanzanite was introduced to the public as jewelry. Because it's so new and rare (and therefore valuable), tanzanite earrings are often treated with heat or irradiation to enhance their color before they're sold, so make sure you know how much you're paying!
6. Rose Quartz
Rose Quartz is the stone of unconditional love. Similar to jade jewelry, it also encourages healing, calming, and self-love, helping you to connect with your heart. Rose quartz has a gentle energy that can help you heal yourself and others. It can also be used as a guide through life's journey.
7. Labradorite
Labradorite is a type of feldspar, which is an aluminum silicate mineral. It's named after Labrador, Canada, where it was first discovered in 1770. The most common sources of labradorite are in Madagascar and Canada. Labradorite is "the stone of transformation," because it can help you see beyond your current situation and into the future with clarity and confidence. With its vibrant colors ranging from greenish-blue to gold and brownish-reds (and everything in between), this gemstone makes for some beautiful stud earrings that will brighten up any outfit!
8. Agate
Agate is a type of chalcedony, which means that it's made up of layers. Agates form in layers and each layer contains bands of color. Some agates have stripes, others have spots or dots, and others have swirls or other patterns. Agates are formed when layers of tiny quartz particles form into bands or rings. The rings can be thin or thick, light or dark. Agates come in many colors and patterns, so they're popular with collectors.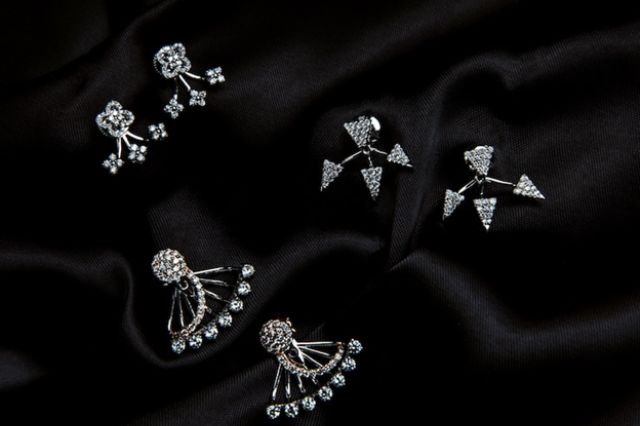 End Note
We hope this post has given you some ideas for your next earring purchase. Whether it's a pair of opal studs or moonstone hoops, whatever stone catches your eye will surely make a beautiful addition to your collection. If you want to keep up with trends as they develop in 2023, then look no further than these gemstones.