Navigating the Downsides of Mailchimp
Mailchimp has certainly become a household name in the world of email marketing. The platform's distinctive name and amusing mascot have attracted a number of organizations and individuals looking for an audience. Nonetheless, looks may be misleading.
In this research, we will look at the disadvantages of utilizing MailChimp as the major email marketing tool in actual circumstances. If you want to find better services here you can find an article about Top Mailchimp Alternative Services in 2023.
Pricing Puzzles
At first look, it may not seem important to worry about making a few cents more per viewer as your audience expands. The monthly payment starts off little, but it doesn't take long for the pennies to add up to dollars. Your budget has become very tight, and you find yourself doing a whirlwind of mental calculations to figure out what happened.
For companies who have big plans for expanding their email lists, MailChimp's price structure may go from mildly surprising to downright shocking in a hurry. As your number of subscribers grows, so will your costs, and this increase may not match your predictions or expectations. This kind of sudden cash jump may catch even the most seasoned business people off guard.
If you're not careful, MailChimp's price structure might sneak up on you like a financial ninja. What may seem like a manageable expense for your email marketing strategy at first might suddenly balloon into a significant line item.
Limited Flexibility
Mailchimp's personalization options might seem like trying to force a square peg into a round hole for individuals who aren't afraid to go outside the box and be unique. Despite their attractiveness as entry-level options, Mailchimp's free and cheaper paid plans reveal a fairly disappointing reality: customization is not Mailchimp's crown jewel.
Imagine that you have carefully developed a campaign that is a perfect reflection of your brand in every way possible. When you sit down at the virtual drafting table that is Mailchimp, ready to weave your masterpiece, you quickly discover that your color palette is restricted, your font choices are fairly limiting, and your layout options are constrained.
Like birds in a cage, innovative marketers may want the freedom to explore the new creative territory. Unfortunately, the limited personalization choices in MailChimp might stifle your imagination. Dreams of a seamless gradient, perfectly kerned fonts, and subtle animations may remain just that.
The free and cheaper options are where the problem really starts to show itself since they limit your ability to make changes to the way the service works. Startups and small enterprises who want to stand out from the competition generally start with these types of strategies. They may find instead that they are unable to go on with their imaginative goals.
Subscriber-Based Billing Woes
Although MailChimp's price structure seems simple at first look, it quickly becomes more complex as your list size grows. Imagine that you have a legion of devoted fans, all over the place in various lists and campaigns like stars in the night sky. You'd think that these subscribers, who are the same people hiding behind other names, would be treated fairly from a financial standpoint. Mailchimp, alas, tells a different story.
Think about Sally, a subscriber who happily joined your "Weekly Digest" and "Special Offers" mailing lists. It would be wonderful if you just had to pay Sally a single time for her undying devotion to your material. Each time Sally shows up on a list or in a campaign, it's a big payday for MailChimp. Sally is now not only a subscriber but also maybe a double or triple agent, racking up costs for each character she adopts.
MailChimp is unique in its charging structure since it calculates your cost based on the total number of subscribers for all of your lists and campaigns combined. It's possible for subscribers to become unwitting financial players if they take on more than one role. The end result? The kind of billing statement that makes you wonder whether you've accidentally created clones of your subscribers.
Especially for companies with complex list segmentation or several campaigns, this subscriber-based invoicing quandary may result in a serious financial problem. Like buying a single movie ticket and then learning that you'll be charged extra for every role the performer has ever played. It's possible that the addition of each new character enriched the story, but now you're left wondering whether your pocketbook can, too.
List Management Limitations
Some customers feel that MailChimp's functionality is limited when compared to more specialized list management solutions, despite the fact that MailChimp does provide some basic list management functions. When compared to specialist list management tools, the functionality of some features, such as extensive segmentation, tagging, and automatic list cleanliness, might be relatively restricted.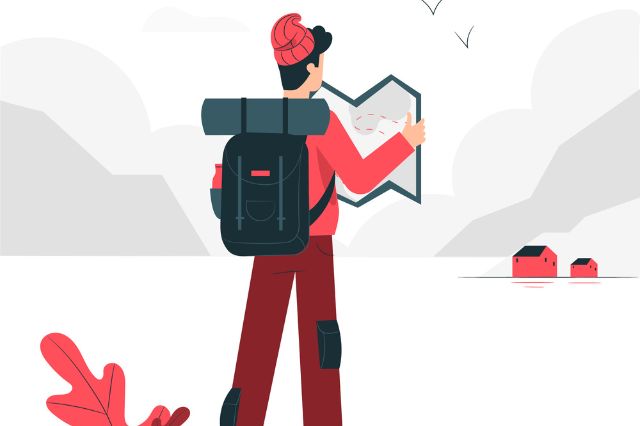 Email Deliverability Dilemmas
Think about the time and effort you put into crafting the perfect email. Everything from the typefaces to the photos to the tone is spot on. You confidently push the submit button, prepared to win over the masses. But sadly, while you expect a flood of replies and participation, you hear nothing. Your masterwork is mysteriously gone.
Despite MailChimp's claims of excellent deliverability rates that would increase the number of individuals who view your messages, there have been occasional delays. For some users, this might be a frustrating mystery; after all, they didn't disrupt the party with their email.
Keeping a high "sender reputation score," a digital flag that indicates your email is reliable in the eyes of ISPs, is typically at the heart of the problem. Even if Mailchimp executes its deliverability dance to perfection, certain ISPs may still not give your emails a warm welcome and they may end up in the spam folder.
Mailchimp's Imperfections in the Email Marketing Arena
Even if Mailchimp has some redeeming qualities, you should approach its appeal critically. It's possible that the shiny surface may make you forget about the hidden dangers. Mailchimp's flaws may prove to be more than just thorns on the side of organizations looking for an email marketing service.