Social media is a powerful platform for individuals to showcase their talents, share their passions, and connect with a global audience. Many aspire to become social media stars, gaining a massive following and influence. While building a substantial following may seem daunting, you can increase your chances of gaining tons of followers with the right strategies and approach. This article will explore essential tips that can set you on to social media stardom.
Consider Paid Approaches
Acquiring organic followers in the early stages of your social media journey can be difficult. Investing in paid approaches can help you gain visibility and attract followers quicker. For instance, you can purchase sponsored posts, reach out to influencers for collaborations, or pay for advertisements to get your posts seen by a wider audience. You can also buy instant Instagram followers to boost your following quickly. Alternatively, you can try to get featured on popular social media accounts.
Define Your Niche and Unique Voice
To stand out in the crowded social media landscape, defining your niche and developing a unique voice is crucial. Know what makes you different from others in the industry and identify your specific areas of expertise or interests. By focusing on a niche, you can attract a targeted audience who shares your passion and is likely to engage with your content. Develop a consistent and authentic voice that resonates with your audience and reflects your personality. This will help you acquire a loyal following that connects with you on a more meaningful level.
Create High-Quality and Engaging Content
The key to gaining social media followers is consistently creating high-quality and engaging content. Invest time and effort in producing visually appealing, informative, entertaining, or inspiring content. Utilize the features and tools offered by each social media platform to enhance the visual appeal of your content, such as filters, editing tools, and captions. Experiment with different content formats, such as photos, videos, stories, or live streams, to keep your audience engaged and interested. Regularly analyze your audience's feedback and engagement metrics to understand what resonates with them and adjust your content strategy accordingly.
Be Consistent and Regular with Posting
Consistency is vital in terms of building a social media following. Develop a posting schedule, sticking to it as much as possible. Regularly engage with your audience by sharing new content, responding to comments and messages, and participating in relevant discussions. Consistency helps you stay at the top of your followers' feeds and establishes trust and reliability with your audience. However, finding the right balance is essential and not sacrificing quality for quantity. Focus on creating valuable content rather than simply churning out posts.
Utilize Hashtags and Explore Trends
Hashtags are powerful tools for increasing your visibility on social media platforms. Research and identify relevant hashtags that align with your content and target audience. Use a mix of popular and niche-specific hashtags to maximize your reach and attract new followers. Additionally, stay updated with the latest trends and topics that are relevant to your niche. By incorporating trending hashtags or participating in viral challenges, you can capitalize on the momentum and gain exposure to a broader audience.
Engage and Interact with Your Audience
Building a loyal following goes beyond creating great content. Actively engage and interact with your audience to foster a sense of community. Respond to comments, messages, and direct mentions promptly and authentically. Show genuine interest in your followers' thoughts, opinions, and feedback. Encourage conversations and ask questions to stimulate engagement. Collaborate with other creators or influencers in your niche to expand your reach and tap into their followers. Building solid relationships with your audience can foster loyalty and turn them into advocates who will help spread the word about your content.
To establish yourself as an authority in your niche and gain followers who value your expertise:
Actively participate in community and industry discussions.
Join relevant groups or forums where your target audience is present.
Share your knowledge, offer insights, and engage in meaningful conversations.
By providing valuable contributions, you can position yourself as a trusted source of information and attract followers who value your expertise. Additionally, consider attending industry events or conferences to network with like-minded individuals and gain exposure to potential followers.
Cross-Promote on Multiple Platforms
Don't limit yourself to a single social media platform. Consider diversifying your presence by cross-promoting your content on multiple platforms. Each platform has unique features and audiences, so adapt your content accordingly to maximize engagement. For example, platforms like Instagram, Pinterest, or TikTok may be suitable if you primarily create visual content. Places like YouTube or Twitter may be more appropriate if you produce longer-form content or engage in in-depth discussions.
By cross-promoting on different platforms, you can reach a wider audience and increase your chances of gaining followers. Share teasers or snippets of your content on one platform and direct your followers to view the full content on another platform. This expands your reach and allows your followers to choose their preferred platform for consuming your content.
Collaborate with Influencers and Brands
Collaborating with influencers or brands in your niche can be a powerful strategy to grow your following. Partnering with influencers with a similar target audience can expose you to their followers and vice versa. Seek out opportunities for collaborations, such as guest appearances on podcasts or YouTube channels, joint Instagram live sessions, or co-created content. These collaborations can introduce you to a new audience, increase your credibility, and attract followers who resonate with your content. 
Additionally, consider working with brands that align with your values and niche. Brand partnerships can expose a wider audience and potentially lead to sponsored collaborations or endorsements. However, ensure that any brand partnerships are authentic and align with your brand, as maintaining the trust of your followers is paramount.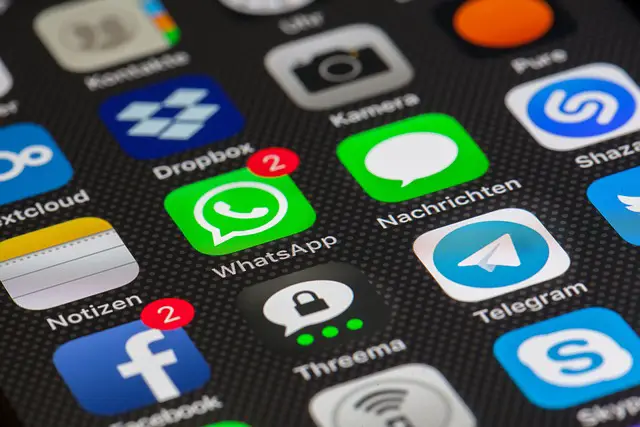 Gaining a substantial social media following requires strategic planning, consistent content creation, engagement, and adaptability. By defining your niche, creating high-quality content, engaging with your audience, cross-promoting on multiple platforms, collaborating with influencers and brands, participating in industry discussions, and analyzing your metrics, you can increase your chances of gaining many followers. However, it's important to remember that follower count is not the sole measure of success. Focus on providing value to your audience, fostering meaningful connections, and staying true to your authentic self.