Diving into the world of virtual private networks (VPNs) may seem daunting but fear not, as these ingenious tools are much more user-friendly than they appear.
Catering to both individuals and large enterprises, a VPN can offer a multitude of benefits, encompassing everything from securing your connections while traveling to safeguarding sensitive data during transmission and even enhancing your Netflix experience.
As we delve into this comprehensive guide, it's our intention to shed light on the multifaceted functions of a VPN in 2023, paving the way for you to optimize its usage, be it personally or professionally, at home or in the workplace.
So, buckle up, and prepare to revolutionize the way you approach online security and entertainment with the power of a VPN at your fingertips.
What Is a VPN and What Does It Do?
Imagine traversing the digital world like a stealthy secret agent, your identity concealed and your vital information encrypted. This alluring possibility becomes a reality with the use of VPN software, which shields your online presence from unwanted attention.
By masking your device's IP address, the software ensures your data remains encoded while it journeys through secure networks that may span different states or even cross international borders.
As a result, VPNs grant you the power to explore the internet incognito, allowing you to surf the web undetected and evade the scrutinizing gaze of corporations, government agencies, and potential hackers.
Even in the precarious realms of public or shared Wi-Fi, a VPN continues to vigilantly safeguard your privacy, guaranteeing peace of mind for your digital adventures. You can also use this contact form to learn more about how useful a VPN is in real life. The spectrum of its application goes beyond just social networks, VPN is useful when surfing on any website.
Does VPN help with Social Media?
There are quite a few benefits that a VPN provides when using social networks. Whether you're a regular user or a social media marketer, a VPN is good for everyone. Let's take a look at what are the 4 main benefits of using a VPN:
Security. Security has become a crucial aspect of our daily lives, especially when it comes to safeguarding our online presence. A VPN provides a secure, encrypted connection between your device and the internet, ensuring that your browsing activities remain hidden from prying eyes. This not only prevents cybercriminals from tracking your online movements but also minimizes the risk of identity theft and account hijacking. Moreover, you can even use public WiFi, VPN makes them safe.
Accessibility. Very often VPN is used to access blocked sites. There are times when accessibility to the desired content can be challenging due to geographical barriers or restrictions. In such scenarios VPNs come to the rescue by allowing you to access websites and platforms from any corner of the globe seamlessly. This proves to be incredibly advantageous for frequent travelers or remote workers who require unrestricted access to crucial information. Moreover, VPNs help dismantle the constraints posed by geo-blocking, enabling you to connect to specific platforms that may otherwise be inaccessible in your country.
Multiplatform. Whether we're working on a company-loaned laptop or browsing on our personal devices, VPN services have become a vital security measure. Notably, VPN companies offer distinct protection plans, each equipped with different capabilities to safeguard a variety of devices.
Saving money. Imagine the satisfying feeling of getting the best deal on your favorite subscription service or airline tickets by simply using a VPN to alter your virtual location. By putting in just a little bit of research, you can capitalize on the location spoofing capabilities that a VPN offers and save money on a variety of businesses. What might seem like a perfectly normal price for a streaming service or flight ticket in one country could be significantly cheaper elsewhere – and with a VPN, you can easily access those better-priced offers!
In fact, what benefits you can get when using a VPN is highly dependent on the service. A powerful website unblocker capable of all of the above and more.
At the same time, completely free services usually do not have these advantages, as they do not hide their presence well enough, are slow, or even use your device for DDOS.
To unblock access to any website, use verified service providers. The well-known provider VeePN also offers a free trial version, which is completely safe. You can try the level of service and only then decide if this VPN is right for you.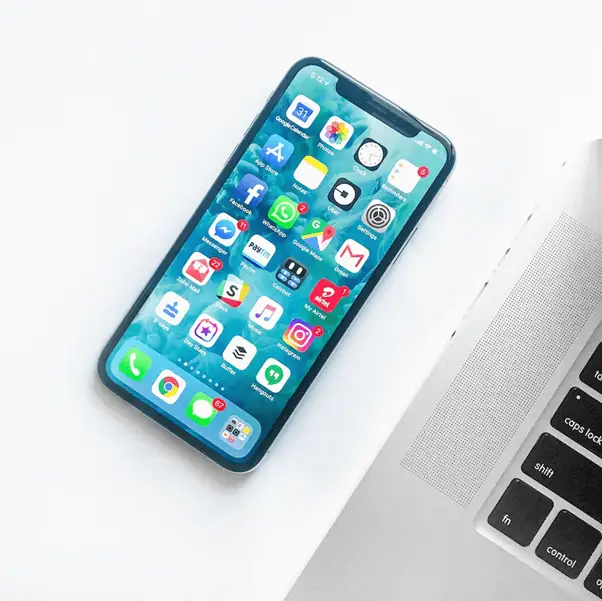 How to Choose a Good VPN Service?
To make the right decision, you should use the following tips:
Choose a trusted provider. For those who are new to the world of VPNs, it's essential to steer clear of free providers, as they often lack critical safeguards like robust encryption and solid privacy policies. The smart choice is to go for an established and trusted provider that caters to both free and paid subscribers.
Turn on MFA. Multi-Factor Authentication (MFA) provides an essential layer of protection by requiring users to verify their identity using several pieces of information in order to log in. It goes beyond the traditional username and password combination by adding another code – typically received through a text message – for a subsequent layer of security. Many trusted VPN providers recognize the importance of MFA and offer it as a feature for their clients.
Read the terms of use. When choosing a provider, it's crucial to take the time to carefully read through their terms and conditions to ensure that your data privacy is respected and protected. Keep in mind that not all providers uphold the same standards when it comes to data privacy policies. It's possible that some might store logs of your activity or even share your personal data with third parties, all without your knowledge or consent.
Read reviews. With the help of real reviews, you will get a better understanding of the VPN services that a particular provider provides.
Conclusion
VPNs offer a variety of benefits that can benefit everyone to social media users from everyday users to travelers and remote workers. By using the tips outlined above, you can make sure to choose a reliable provider who offers the features necessary to protect your data, unblock websites and save money all at once. Whether it's for personal use or for business.